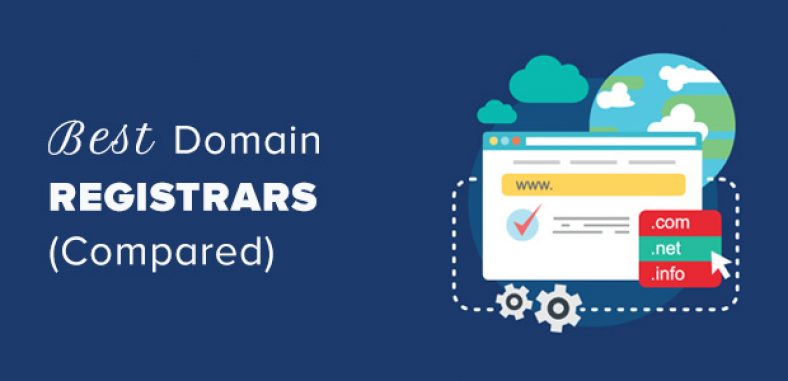 A catchy, memorable domain name is required for any great website. It's difficult to come up with anything fresh, but once you do, you'll need to register that name with a domain registrar before you can use it online.
It's not difficult to register, but you must first choose from hundreds of companies vying for your business, and there are various factors to consider before signing the virtual dotted line.
We've also rounded up the best Domain Registrar and Web Hosting services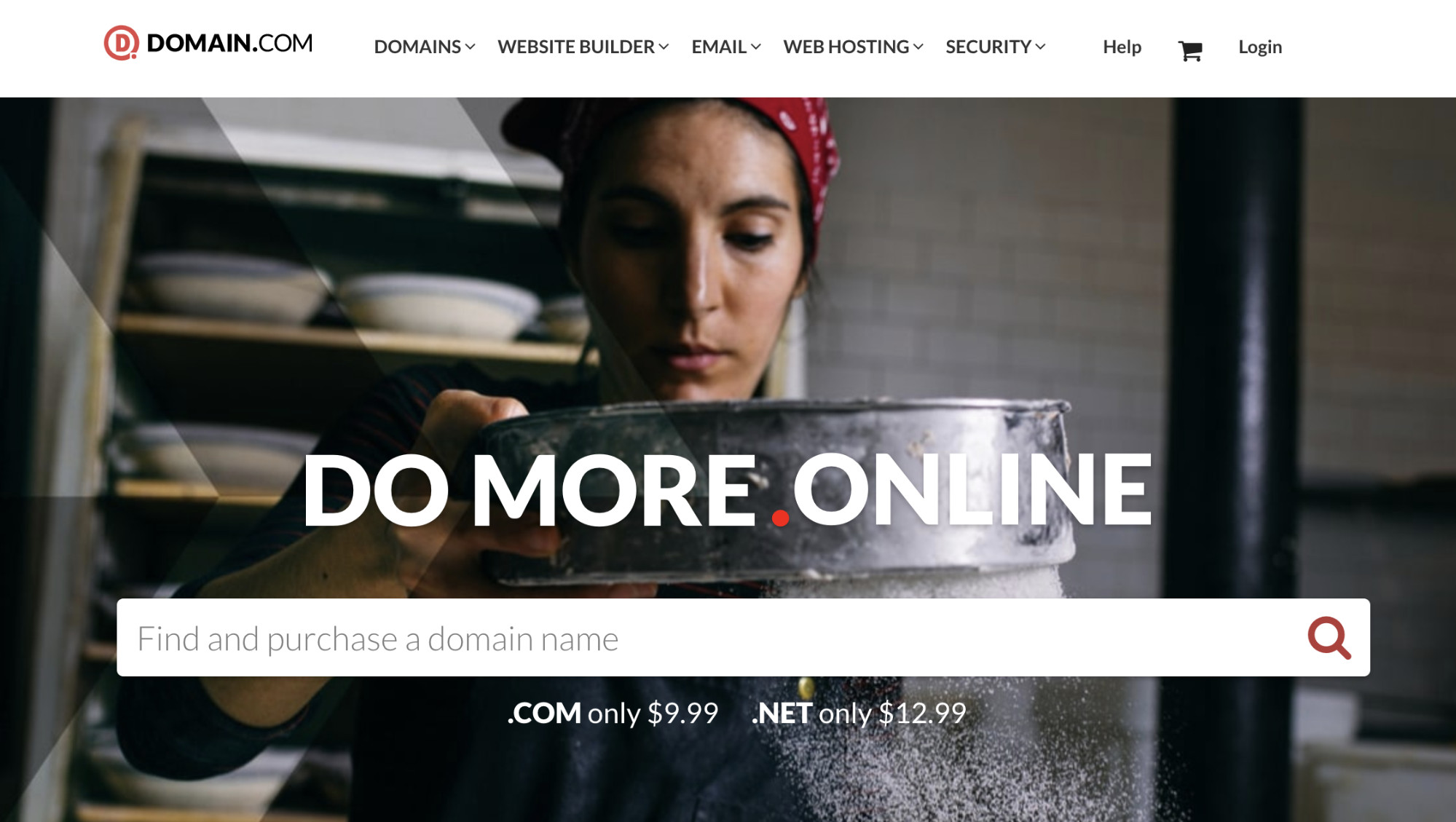 Domain.com is our top overall pick due to the simplicity and quality of the service.
Domain.com Pricing
com – $9.99
.co – $6.99
.net – $12.99
Ease of use
The Domain.com checkout process is very simple, but it does include an excessive number of upsells. They also have the base time for a domain purchase set at two years, so if you only want to buy a domain name for one year, you'll have to adjust it manually.
Additional services
Domain.com provides online hosting services, as well as a bespoke Website Builder. These services, however, are not recommended. If you get your domain from Domain.com, we strongly advise you to look for hosting elsewhere.
Customer support
Customer support at Domain.com is fast to answer according to the reviews. With 24/7 chat, email, and phone assistance, the service is more than acceptable. Domain.com's prices aren't the cheapest, but it has a well-balanced selection.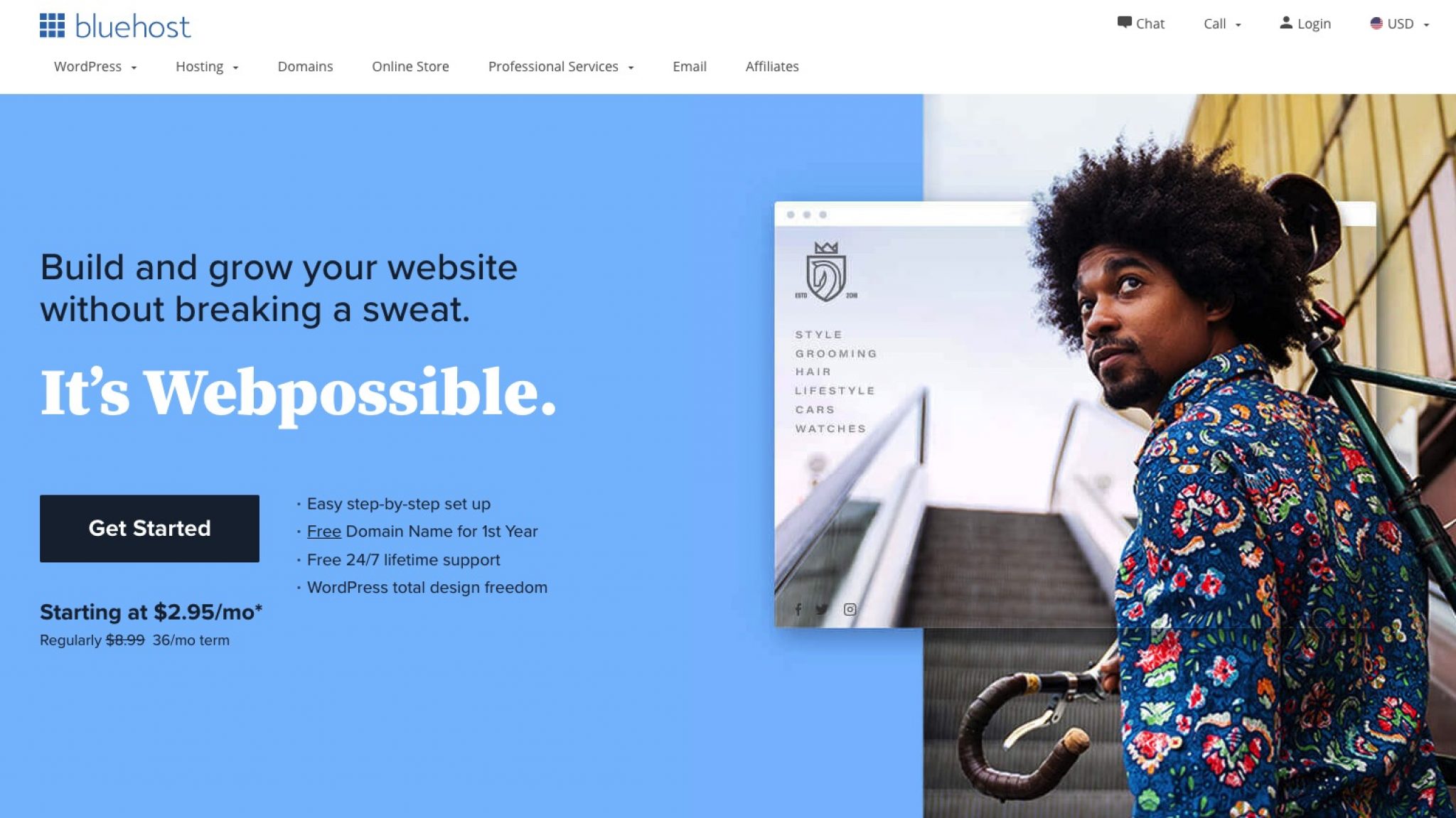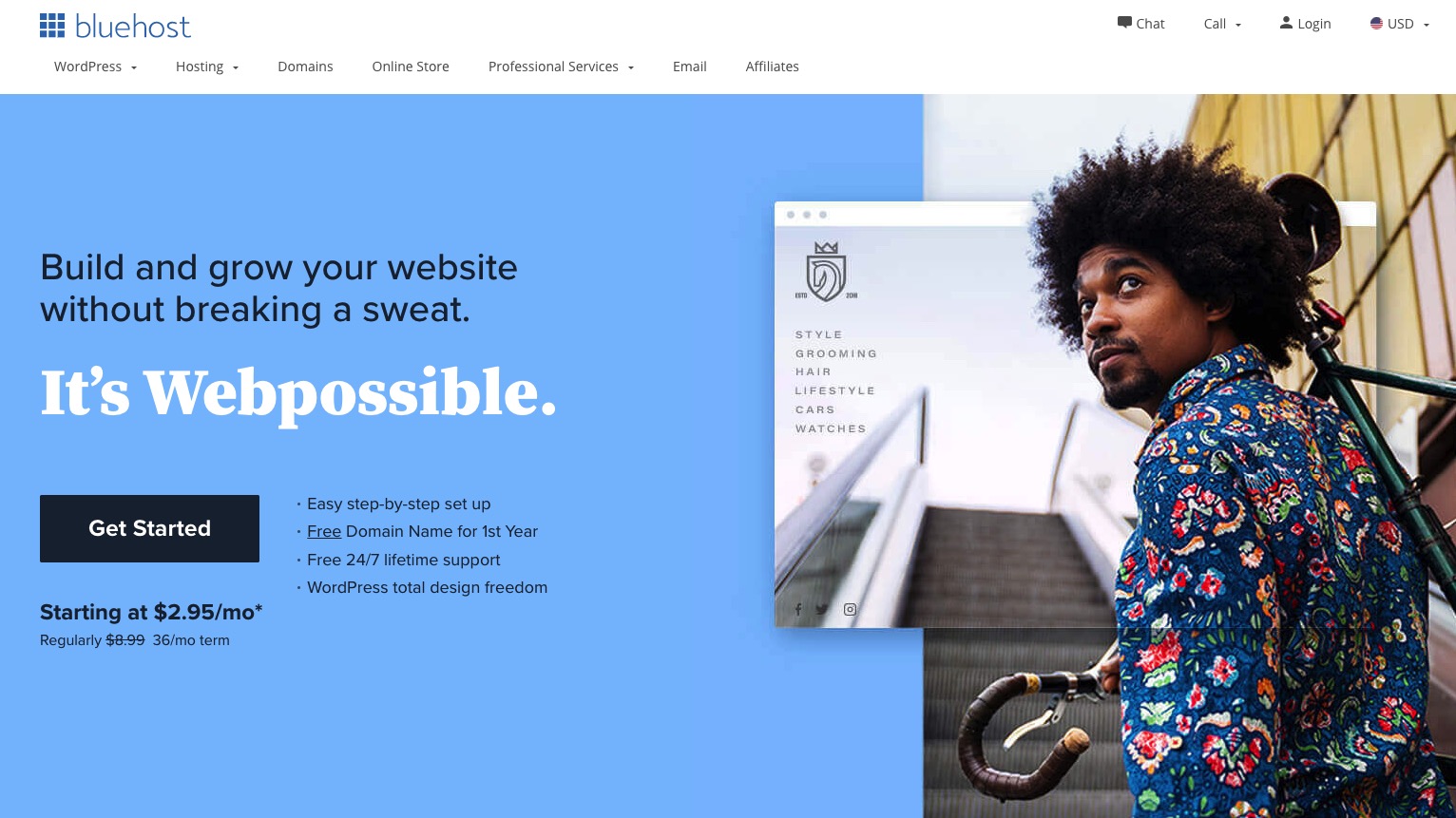 It is a quality domain registrar which offers great value with its hosting bundle. Bluehost focuses on hosting plans rather than domain names. (Their name is self-explanatory!) This makes it one of the best domain registrars if you're looking for a one-stop-shop for your hosting and domain name.
Bluehost pricing
The pricing is normal in the business. The fact that you get a free domain with even the cheapest hosting service (which starts at $2.95/month) makes this an excellent offer.
If you're looking for a trustworthy domain registrar with a competitive price, Bluehost is one of the best options available.
Bluehost, for example, sells.com domains for $12.99 a year and.org domains for $9.99, but customers searching for a hosting plan can also benefit from a great Bluehost deal.
Ease of use
It's simple to get your first domain name with Bluehost. We like their user-friendly UI and the fact that their upsells aren't overbearing.
Customer support
The customer support provided by Bluehost is amazing. They have 24/7 customer support and will help you in setting up your website as well.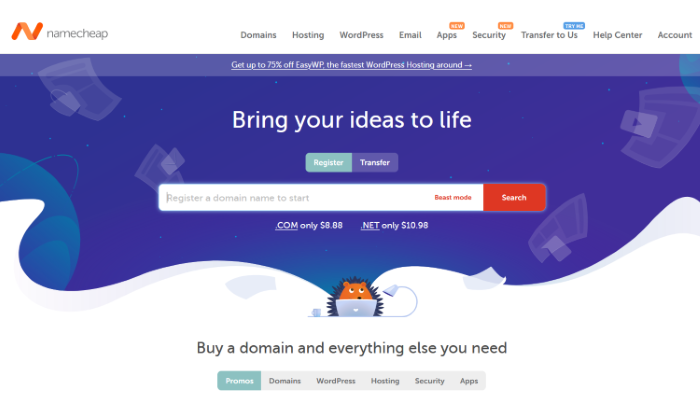 Namecheap is ICANN-accredited and has established itself as one of the most reputable names in the business. When it comes to balancing pricing and support, Namecheap is one of the top domain registrars.
Namecheap pricing
.com – $12.98 (currently on sale at $8.88)
.net – $12.98
.co – $25.98 (currently on sale at $6.48)
When you buy a.com domain from Namecheap, you'll get a free WhoisGuard privacy protection service. Many people dislike having their contact information made public, so this is a wonderful bonus.
Ease of use
The buying domain name from them is super easy. The checkout procedure is clear and easy, and they don't try to cram in as many upsells as possible. Namecheap's domain control panel is extremely easy to use and understand, earning them bonus points.
Customer support
First and foremost, Namecheap only offers live chat 24 hours a day, seven days a week; you cannot call in. However, most people believe the live chat feature is simple to use and that their questions are answered in less than a day.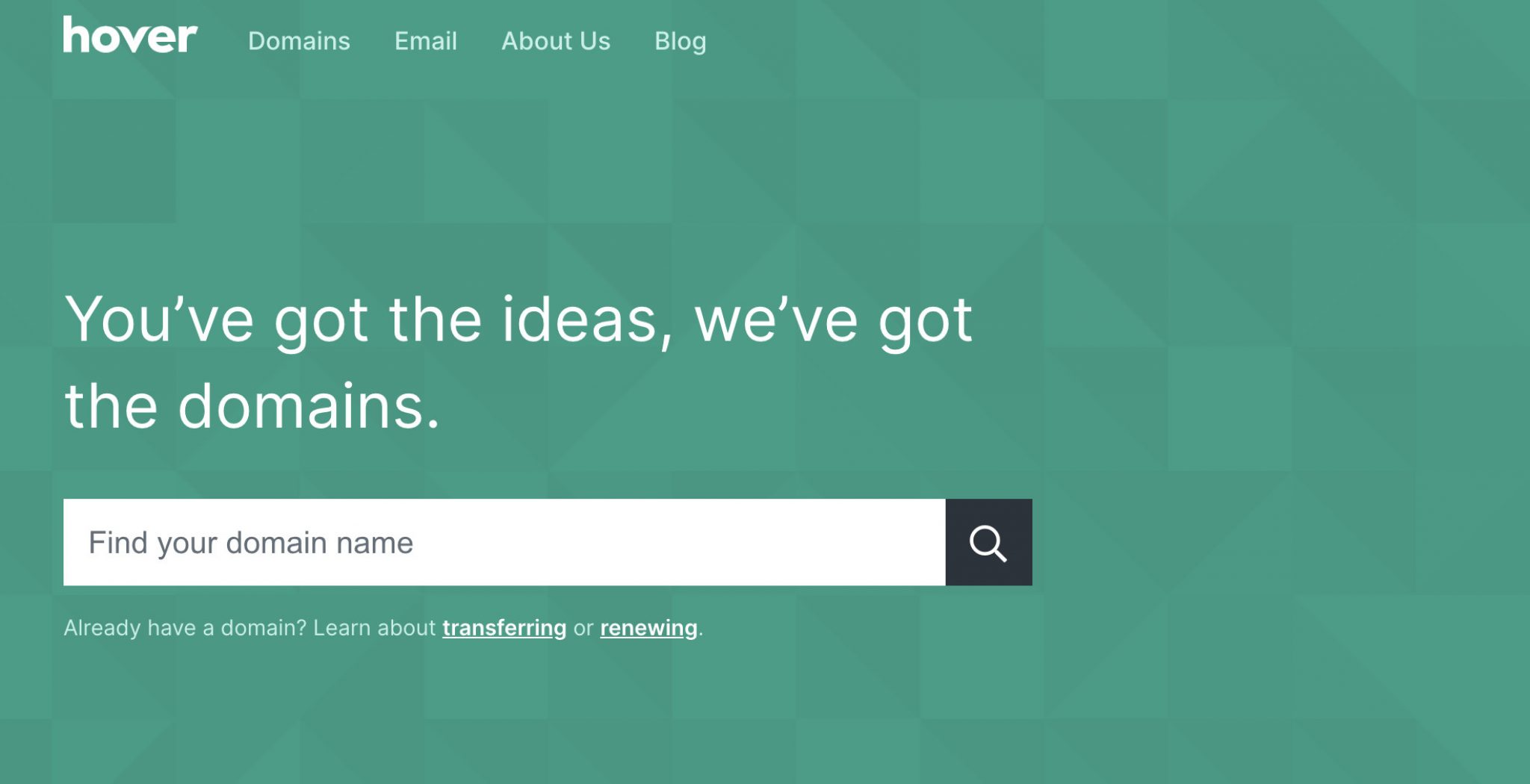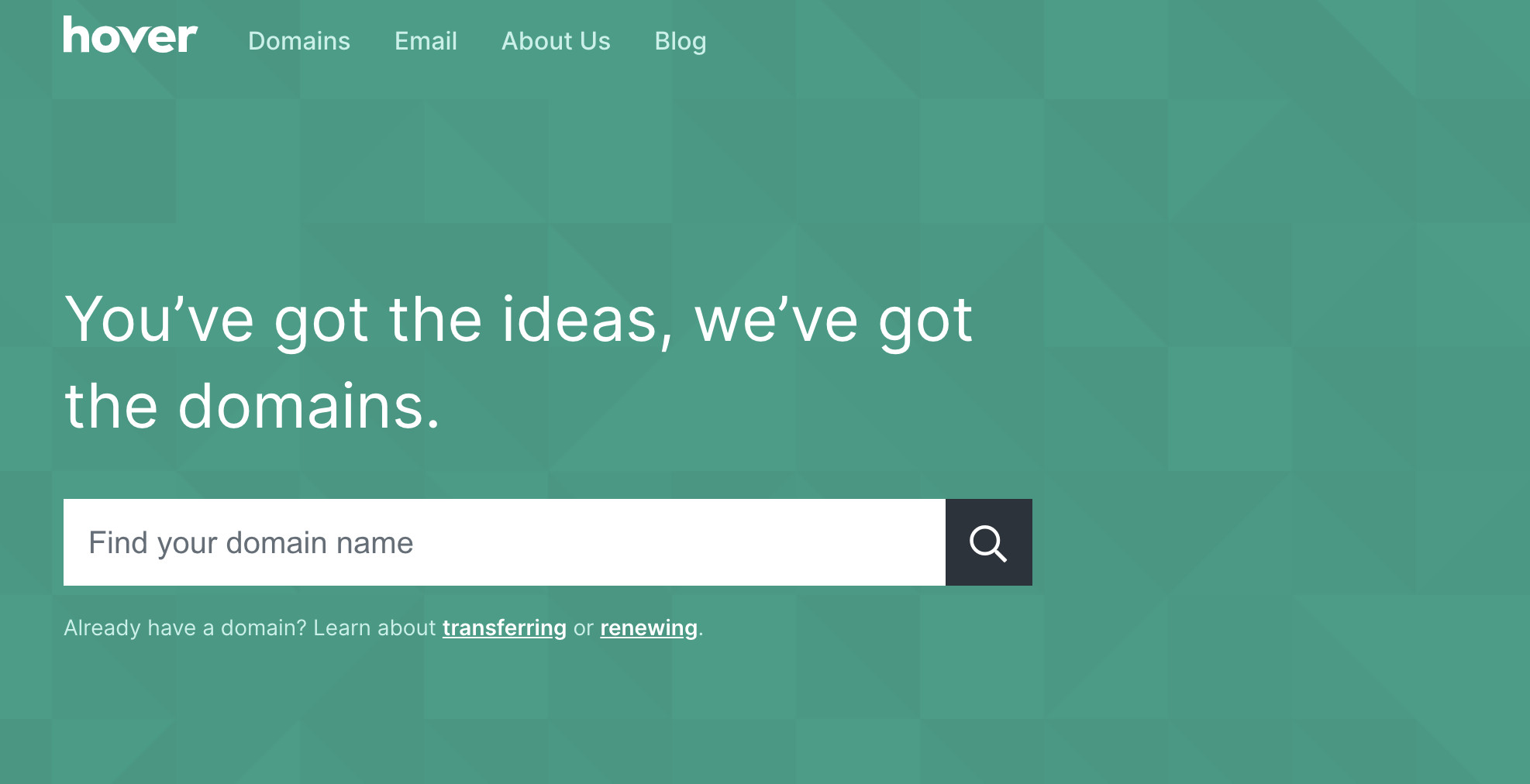 Tucows, which also owns eNom and the domain reselling platform OpenSRS, owns Hover, a major domain name registrar.
The website of Hover is simple and uncomplicated. A domain pricing page allows you to verify registration costs before you begin, or you may use the search box to find your desired TLD right away (top-level domain).
Hover pricing
.com – $12.99
.org – $13.99
.net – $15.49
Ease of Use
Hover is a brand that values simplicity, and its checkout procedure reflects that. During the checkout process, there are no upsells, and they accept a range of payment options, including a variety of credit cards, PayPal, and Apple Pay.
Customer support
Customers can communicate with Hover via phone, email, or live chat. Their customer service representatives, on the other hand, are only available from 8 a.m. to 8 p.m. Monday through Friday, 12-5 p.m.; Saturday and Sunday, 12-5 p.m. (all times are EST). If you live in a different time zone, this could be a problem.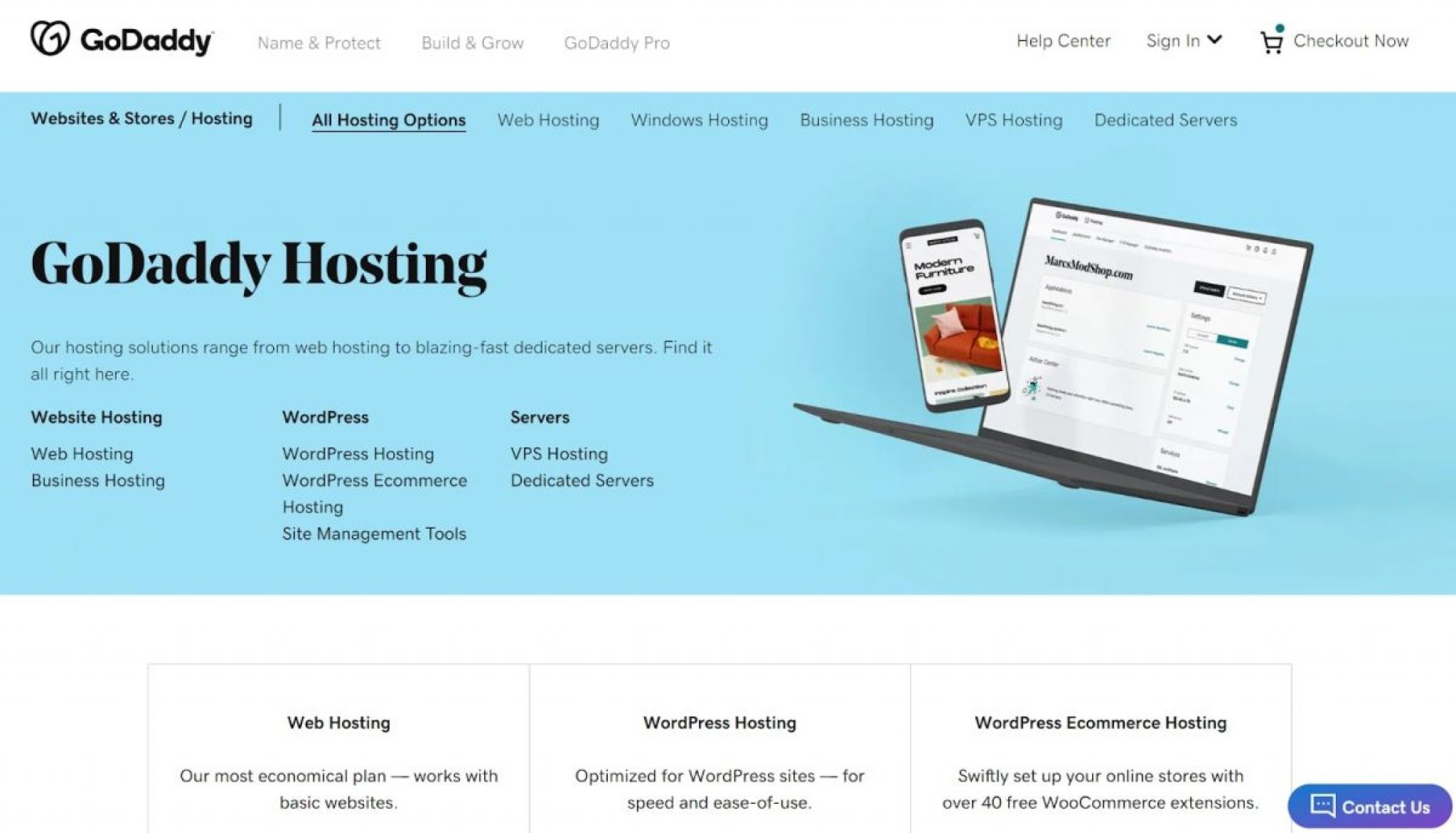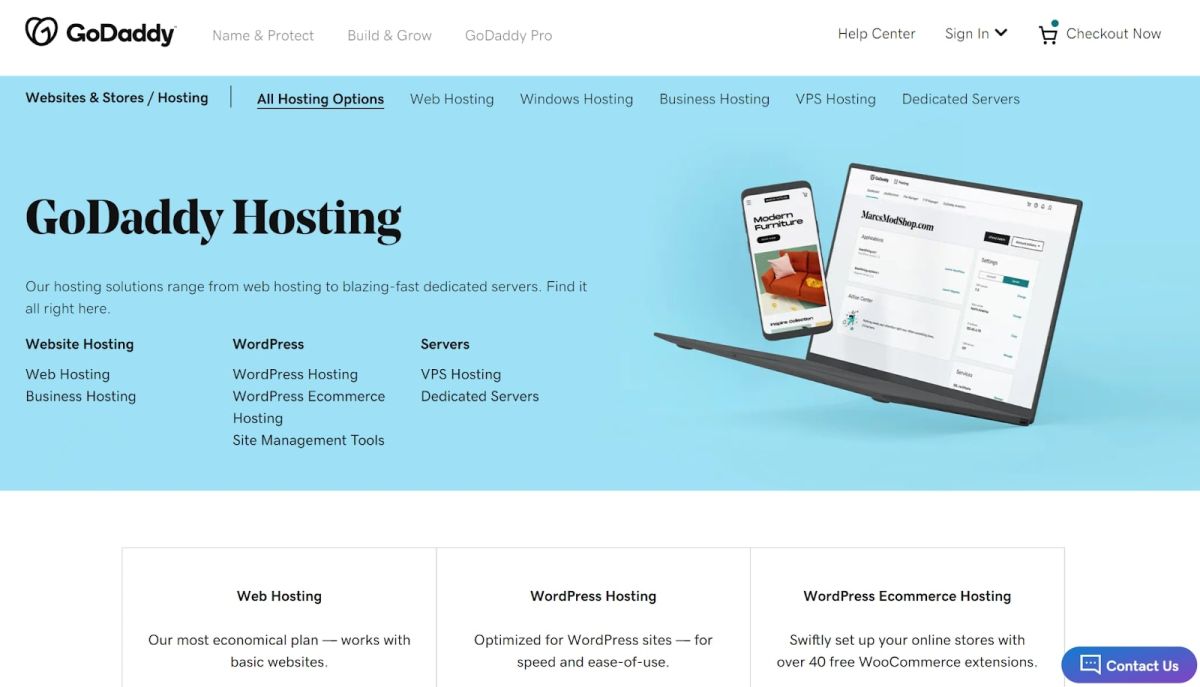 GoDaddy is one of the largest ICANN-accredited domain registrars and is a well-known domain registrar. GoDaddy is the world's largest domain registrar, with over 75 million domains managed for 17 million customers around the world.
GoDaddy pricing
The prices for GoDaddy are:
.com – $17.99
.net – $19.99
.co – $34.99
Ease of use
Godaddy is simple to use but we're not big fans of the checkout process at GoDaddy. Just because there are so many Upsells. But, seriously, you'll be assaulted with upsells at every turn, which may be annoying.
Customer support
Many would disagree with GoDaddy's claim of being the "World's #1 ICANN-accredited Domain Registrar." They've garnered a lot of negative reviews because of their poor customer service. In our WordPress hosting survey, for example, GoDaddy came in near the bottom in terms of support quality.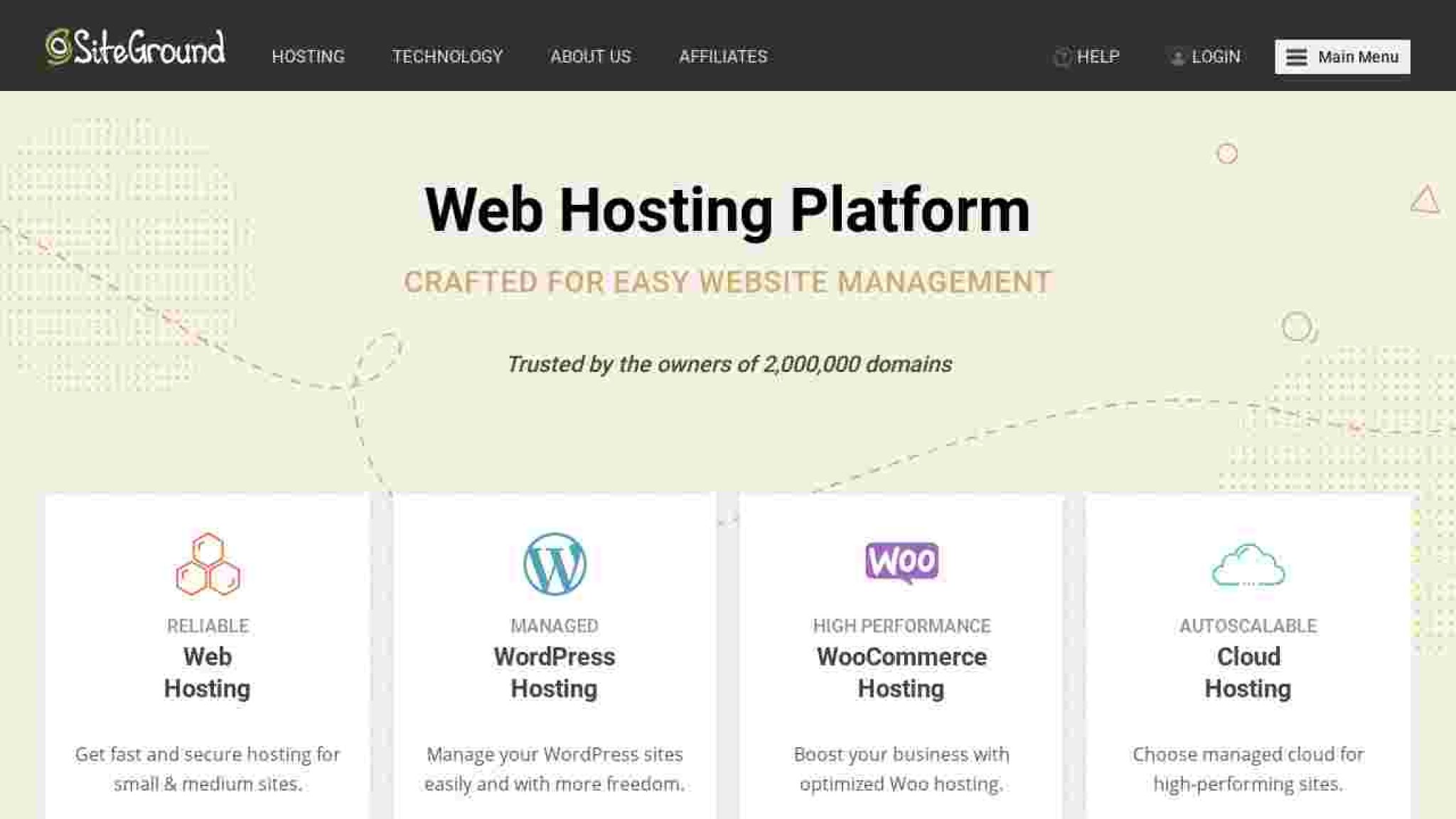 SiteGround, like Bluehost, is primarily a web host, but they also provide domain name registration services.
SiteGround Pricing
SiteGround's pricing isn't the finest; domain names start at $15.95 per year and above. As we previously stated, their major business is hosting, not domain sales!
With that stated, if you don't want to deal with nameservers directly, the extra money may be worth it for the ease of having your domain name and hosting in one place. SiteGround is a top domain registrar that also provides hosting services.
Ease of use
The SiteGround website is well-designed, and acquiring a domain is simple. Their domain control panel is also simple to navigate.
Customer support
They provide great customer support to their customers. Their support channels are open 24 hours a day, 7 days a week, and you may reach them by phone, live chat, or by submitting a ticket.