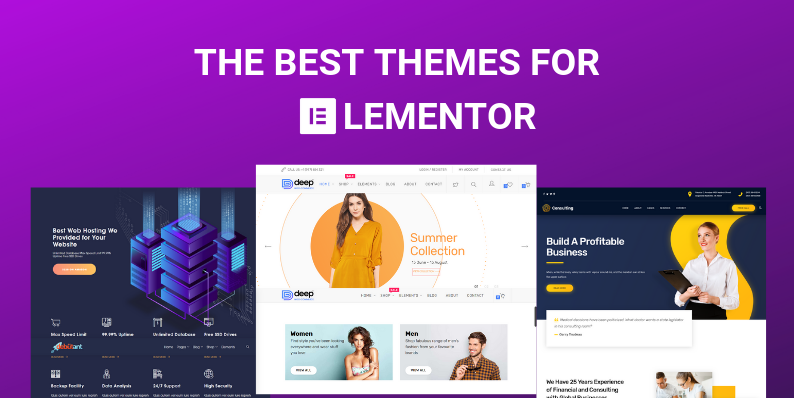 The process of developing a new website can be intimidating, especially if you have no prior coding knowledge. One option is to use a page builder like Elementor to quickly develop and configure your site.
If you go that route, you'll also need a free WordPress theme that works well with the plugin you've chosen. With this in mind, let's check out 10 of the best free Elementor themes!
Best Free Elementor Themes
First and foremost, Neve assists you in creating basic one-page sites for almost any purpose. This theme is also lightweight and responsive, which will help your site rank higher in search engines.
Key Features:
To construct high-performing sites, it provides SEO-friendly structure and code.
Allows us to analyze real-time changes in the live customizer while editing.
Demo content is included to get you started.
Neve was designed with page builders in mind, and its demos and live customizer provide you even more options for creating your ideal site.
Above all, the demo material was created with Elementor, and you can choose to have the plugin installed automatically during the import process.
You should never have to touch a line of code with this theme to obtain the results you want. As a result, it's ideal for both newcomers and experienced developers that need to get things done quickly.
Sydney is a business-oriented theme with a large number of customization options. It's one of the greatest free Elementor themes for beginners since it gives you all the tools you need to build a conversion-focused site right at your fingers.
Related Articles:
Key Features:
Google Fonts, parallax backdrops, and social icons are all available.
Custom Elementor blocks are included to assist you in creating your homepage.
Additional customization is possible thanks to theme options and custom headers.
Sydney's front-page Elementor blocks will make the process of creating a new website for your business a breeze. Additionally, its vast customization possibilities make it easy to incorporate your company's branding.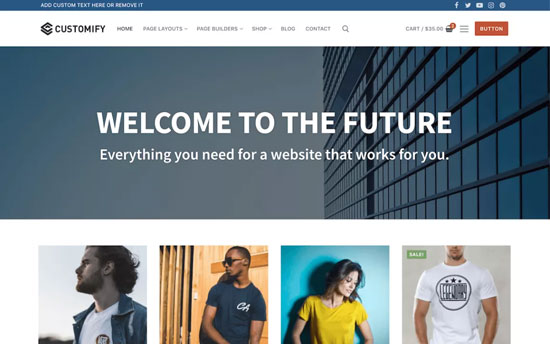 This theme stays true to its name, as it focuses heavily on customization. You'll get a header and footer builder, as well as the option to make visual adjustments in the customizer, using Customify.
Key Features:
Provides dozens of pre-made sites you can import and adapt to your needs.
A header and footer builder is included for further customization.
With an SEO-friendly design, it provides quick performance.
You'll be able to create your site's pages quickly and easily with five demos designed particularly for Elementor. Additionally, Customify's extra customization options will assist you in tailoring the demos to your specific requirements.
It features a wide collection of pre-built websites that you may customize from the layout to the headers to the colors and style. It has a wide range of page and post layouts, as well as hundreds of widgets and built-in features to help you make your designs stand out.
Key Features:
Provides a large number of pre-built sites that are Elementor compatible.
A vast range of customization choices is available, including layouts, header variations, and more.
Astra is one of the greatest free Elementor themes for any sort of site because of its large demo library.
Best Plugins:
Pretty Links | Blubrry PowerPress | Tidio | MonsterInsights | SuperbThemes | WP Review Pro | CSS Igniter
Page Builder Framework is a 100% open source theme that's super fast and simple to modify. From smartphone responsiveness to WooCommerce integration, it has a lot to offer. The paid add-ons include extras like transparent headers and additional font selections, and Page Builder Framework has a load time of 100 milliseconds.
Key Features:
Designed to work with several page builders, including Elementor.
In the WordPress customizer, you can easily change color schemes, menus, and more.
Provides fast page loading times with minimum bloat.
It's extremely customizable, with dozens of settings via the WordPress live customizer. This theme comes pre-installed with the WooCommerce and WPML plugins.
Popular Articles: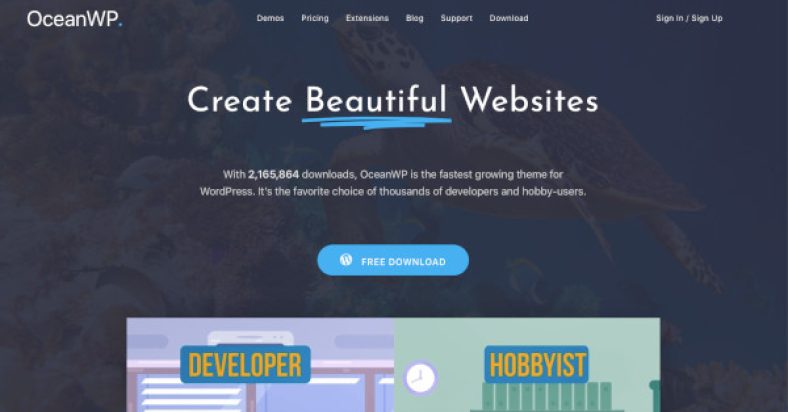 OceanWP is a well-liked alternative. It's flexible enough to handle both small and large sites. It also includes unique Elementor widgets to give your page builder a boost and help you create websites faster.
Key Features:
Over 60 demos are available to use as a foundation for your site.
For online retailers, there's a simple WooCommerce integration.
Fast page loading speeds and SEO built-in.
When it comes to generating layouts and content, OceanWP's Elementor widgets will be a breeze. They make it simple to add features to your blog posts, image galleries, and even your WooCommerce store.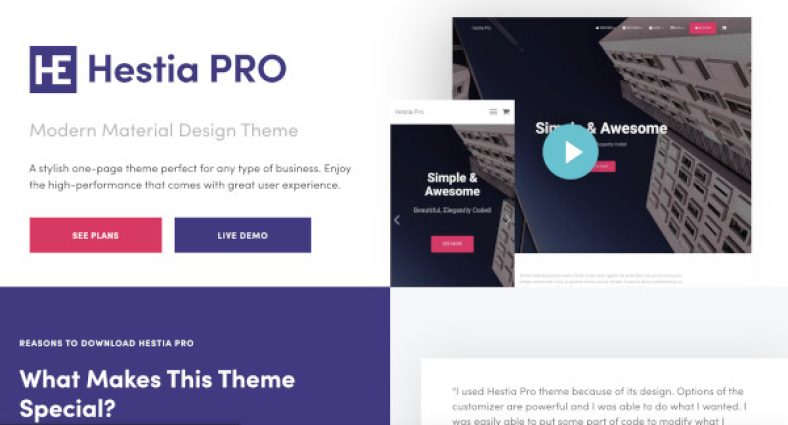 Hestia provides optimized code to help you create clean, modern websites. It also integrates well with WooCommerce, making it a handy tool for creating appealing and functional e-commerce stores.
Key Features:
Provides a lightweight structure to help you get your SEO off to a good start.
Allows you to see real-time previews of changes in the live customizer.
Demo content is included to help you get your site up and running quickly.
Hestia is a popular theme for both beginners and experienced developers. It's adaptable, making it suitable for a wide range of website projects.
Best Plugins for you:
8. Phlox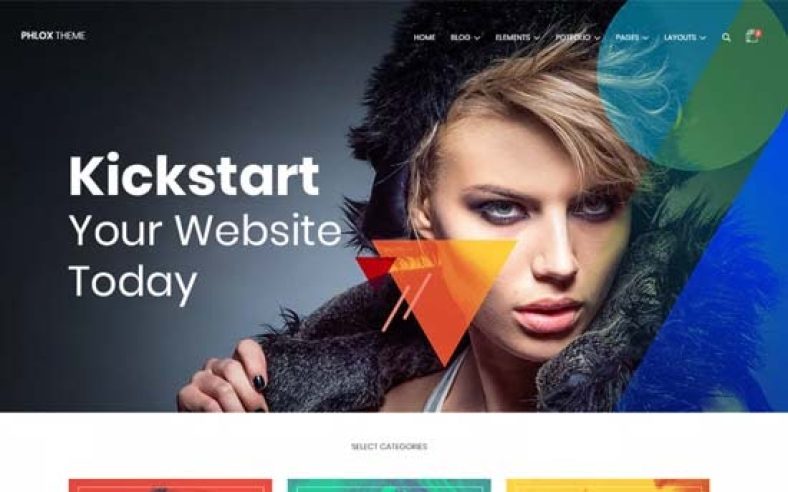 Phlox is one of the few themes that have so many Elementor-related features. It comes with several pre-built features that make creating pages and adding individual elements a breeze.
Key Features:
More than 30 Elementor elements are included.
Gives you access to a large number of demos and page layouts.
Allows you to create small, efficient pages without having to know how to code.
Phlox's advanced element library extends Elementor's functionality, making it simple to add features like testimonials and Google Maps. This theme comes with all of the tools you'll need to create a portfolio, blog, online store, or business website, as well as a lot of customization.
The GeneratePress theme is known for its excellent coding and accessibility standards. This ensures that your site is stable and safe, as well as that practically anyone can access it.
Key Features:
Padding, margins, sidebars, and other layout elements can all be customized.
More than ten Elementor-optimized demos are included in this package.
With fast page speeds, it gets a jump start on SEO.
Best Plugins for your Website:
Mojo | aThemes Sydney | PayPro Global | Jackmail | Pabbly | WP Fix It | WPBuffs | GoWP | StatusCake | WP Curve
You may personalize each of your site's desktop and mobile pages by combining GeneratePress layout controls with Elementor. This makes it easier to create a responsive site that adapts to whichever device is being used to view it.
Conclusion
When it comes to creating your website, a page builder may remove a lot of the burden involved. You may quickly get a high-quality site up and running by combining the Elementor plugin with a theme intended to work with page builders.