Does your company book appointments online? If yes, then you should install a WordPress appointment booking plugins immediately.
Customers would be able to schedule their appointments when convenient for them if you install a simple booking plugin on your website. To keep your schedule up to date, you can sync this information with your calendar.
We'll show you the best WordPress appointment booking plugins in this blog. Our search is based on customer experience, reviews and we also used a few of them to test their performance.
Best WordPress Appointment Booking plugins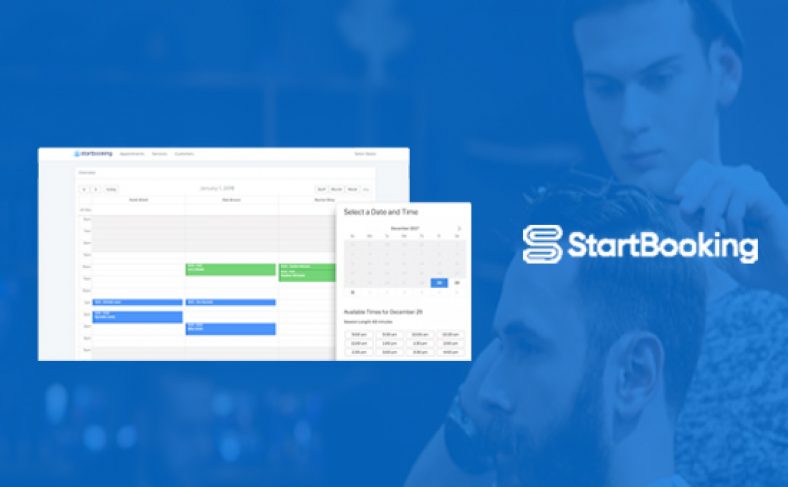 Start Booking is a WordPress plugin that includes an appointment and booking form. It's easy to use and helps you create and publish appointment and booking forms on your website.
Start Booking is a plugin that functions as both a cloud dashboard and a WordPress plugin. You'll spend the majority of your time using Start Booking's cloud interface once you've configured the plugin from your WordPress dashboard.
In total, Start Booking can help you:
Create a variety of services for customers to choose from.
Accept as many bookings/appointments as you like.
From the cloud dashboard, you can manage your appointments.
Select availability for the entire store as well as unique users/staff members.
Assign particular roles to specific workers.
From the cloud dashboard, you can manage appointments and customers.
Send appointment reminder emails.
Price
It comes with the individual as well as a business plan. An individual plan will cost you $12 a month for unrestricted access to unlimited sites and appointments. A business plan will cost you $28 per month for unlimited sites and appointments.


Appointment Hour Booking is a free WordPress plugin that allows you to build booking forms for appointments with specific start and end dates. It's adaptable to various scheduling requirements, including events, doctor's appointments, personal training sessions, and more.
This plugin integrates with Apple and Google calendar systems, making it easy to keep track of your schedule. It also works well with many email marketing tools, helping you keep clients engaged and submit essential service updates.
Key features:
Offer appointments for a variety of services, each with its price and time.
Set your preferred workdays and times so that customers are aware of your availability.
To avoid double bookings, restrict availability automatically.
Send customized email reminders to customers about upcoming appointments.
This WordPress booking plugin has a premium edition that includes a visual form builder and add-ons, including cancellation and SMS alerts. It also allows you to connect to payment gateways like PayPal and Stripe. The monthly fee begins at €5.99.

Booking Calendar is another free choice to consider. This plugin allows you to build a robust appointment scheduling framework with a beautiful calendar-based user interface. Its flexibility makes it appropriate for companies of all sizes.
Key features:
Allows you to either prevent double bookings or allow multiple bookings on the same day.
After a booking, customers are redirected to a specific page where you can collect more details or thank them for their business.
Syncs with Airbnb, Booking.com, and TripAdvisor, among other travel reservation sites.
Allows you to quickly add scheduling features to any page using a booking form block.
Booking Calendar's paid edition has more customizable choices and advanced features, including rescheduling, cancellations, and advanced payments. For a one-time charge of $59.25, you can get it for use on a single site.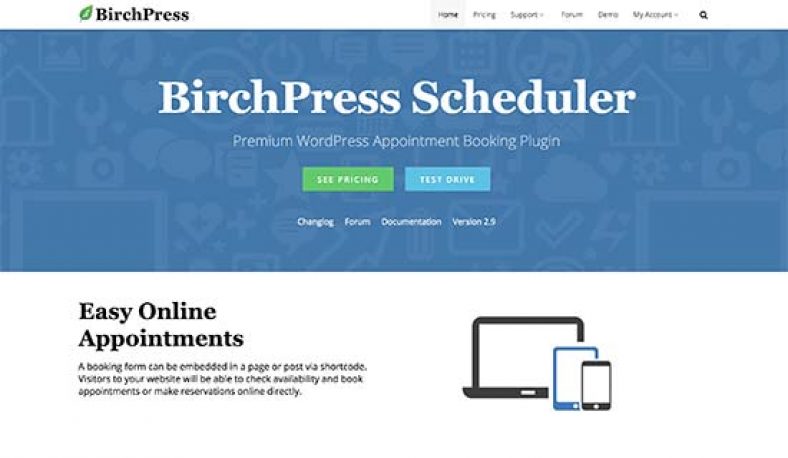 BirchPress is a dependable WordPress booking plugin that makes it simple to accept PayPal and credit card payments. This makes it easy to process payments without finding a third-party payment gateway, which can be time-consuming.
BirchPress will sync your booking calendar with other calendars like Google Calendar, iCal, Android, Outlook, and more. It has an email alert and reminder system that you can customize to keep you and your clients up to date on the booking.
Features:-
With their shortcodes, you can add booking features to any page or article.
Import and export appointment dates using Google Calendar, Outlook, iPhone, or Android.
When anyone plans, updates or cancels an appointment, you can easily submit reminders and emails.
Configure sign-up forms to suit your needs and configure their appointments.
Pricing:-
It will cost you  $99 for personal use, $199 for business, and $249 for Business+.
5. Amelia
Amelia has a fun interface and modern booking features. It's easy to use, but it's strong enough to give you complete control over your appointments.  Customers can book services with a particular staff member who has an account on your site using this WordPress booking plugin. It's ideal for companies like massage parlors, doctor's offices, stylists, and more.
Key features:
Back-end dashboard with detailed reporting and appointment scheduling that is calendar-based.
Payment processing and virtual appointments are made possible through integration with WooCommerce and Zoom.
Customers will receive email updates about upcoming appointments.
Pricing:-
There is a premium edition of Amelia that provides much more advanced features than the free version. SMS alerts, group bookings, and other features are included. The annual fee starts at $59 a year.
6. Booking & Appointment Plugin For WooCommerce
When you integrate and use the Booking & Appointment Plugin For WooCommerce with WooCommerce, it does it all when it comes to booking just about anything online.
Once you've configured it with your WooCommerce store, you'll be able to manage hotel reservations, fitness appointments, party rentals, apartment rentals, and much more.
With just a few clicks, the Booking & Appointment Plugin For WooCommerce allows you to make single-day or multiple-day bookings for equipment rentals or hotel reservations.
Some of the best features of the Booking & Appointment Plugin are:
SMS reminders are simple to set up and automate.
Enable time slots to be programmed according to the customer's local time zone.
Multilingual displays in over 60 languages are possible.
In either a calendar or a list view, you will see all of your scheduled appointments.
An annual subscription fee is required to obtain a license. You have to pay $119 for one store, $199 for five stores, and $249 for unlimited stores.