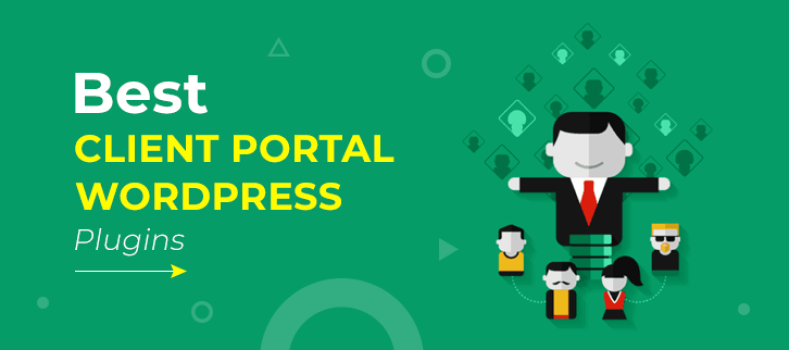 For business purposes, the earlier modes of communication were phone calls and emails. However, too many phone calls and emails detract from your ability to expand your business. The client portal is the secure solution for keeping all communication channels speedier and more manageable from a single platform.
To avoid any bad influence on businesses or customers, you should employ a long-term client portal to keep your business data safe. Customers expect a simple but fast service that can be accessed from a variety of devices.
By handling various communication routes, the client portal plugin successfully serves customer expectations. You'll be able to manage your company's needs while also providing excellent customer service.
We'll go over the top best WordPress client portal plugins and services for your website in this article. Depending on your sort of business, you can use these plugins/services.
Top 8 WordPress Client Portal Plugins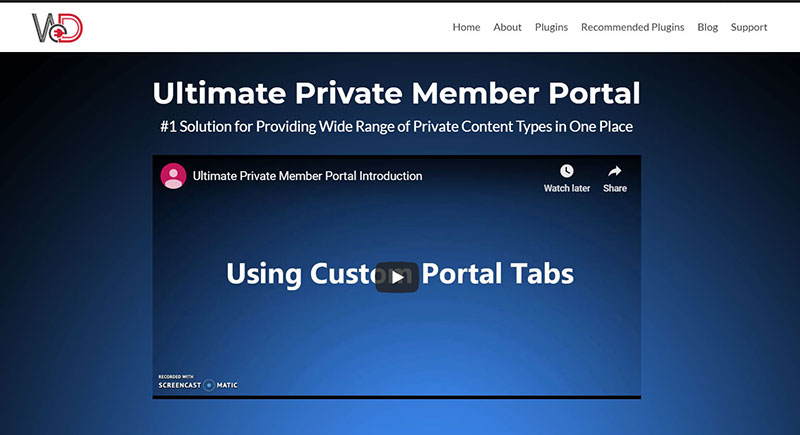 Ultimate Private Member Portal is a full-featured plugin that allows you to create member sections on your website. Even at $40, it's less expensive than many of the other solutions listed here. Let's have a look at the features.
As the administrator, you have complete control over what material each client sees. This is accomplished by just choosing a user from your website. The client has access to their private dashboard on the front end of the site where they can view and interact with any content you've placed on their profile.
There's a discussion section and a dedicated tab for handling file uploads in the client portal. The ability to create new tabs within the dashboard with whatever type of content you want makes this plugin much more effective. You can create a new section with a contact form, relevant resource links, or anything else you wish.
Overall, Ultimate Private Member Portal is a highly customizable and cost-effective client portal WordPress plugin.
Price: You can buy it for $40.
Must Read Articles:
Client Gateway is a premium option for adding a private client portal to your well-designed WordPress site. It can be used to deliver professional business proposals and share completed work with clients.
This standalone plugin was created to provide your clients with all of the information they may require. Content, final deliverables, contracts, proposals, prototypes, invoice receipts, and more are all included. Any of these components can be added or removed to create a tailored fit for your company's needs.
The portal is attractive and simple to customize. It has a clean and basic design, and it looks fantastic with the addition of a logo and a complementary color. The most essential feature of this product is that it allows you greater control over setting client boundaries and expectations, making your job easier and more manageable.
The portal is attractive and simple to customize. It has a clean and basic design, and it looks fantastic with the inclusion of a logo and a matching color. The most essential feature of this product is that it allows you greater control over setting client boundaries and expectations, making your job easier and more manageable.
Best Plugins:
Aweber | CodeCanyon | YITH WooCommerce | Brainstorm Force | Team Treehouse | Brizy | UpdraftPlus
Clinked has a wide range of business software. A client portal app is one of their tools. The plugin featured here combines their app with your website and allows you to control it directly from your WordPress dashboard. Before upgrading to a subscription plan, you can have up to three free users.
The Clinked client portal provides you with a completely white-label platform to engage with your clients in terms of functionality. With the bundled conversation tools, you can simply share files and converse.
Having everything in one location will help your business run more smoothly. This is a far more sophisticated technique than merely securing a page with a password.
There are some very great extra tools as an app that extends beyond WordPress. You can handle Google files, receive notifications when files are updated, manage tasks and projects, and interact in real-time with group chat.
Popular articles:
WP-Client offers a tonne of functions, and their website has instructional videos for each one, so go there when you're ready to get serious.
The WP-Client plugin includes complete invoicing and estimate generators, as well as payment processor integration, allowing you to take payments. You can build as many client sections as you desire, and creating a new one only takes a few moments.
You also have complete control over what information each client sees, as well as private login/registration pages, instant chat, and extensive file management.
While WP-Client was created with non-technical users in mind, the fact that it is developer-friendly is a good addition. If you've worked with WordPress before, WP Client's flexibility to edit the code can make it your first pick.
This WordPress client portal plugin is designed for educational and learning-related websites. Using the client portal's many customization options, you can customize it to your liking.
Your users will appreciate the focused, user-centric experience you can build with this plugin's customer service portal. Users who have an account on your site are the only ones who can access the portal.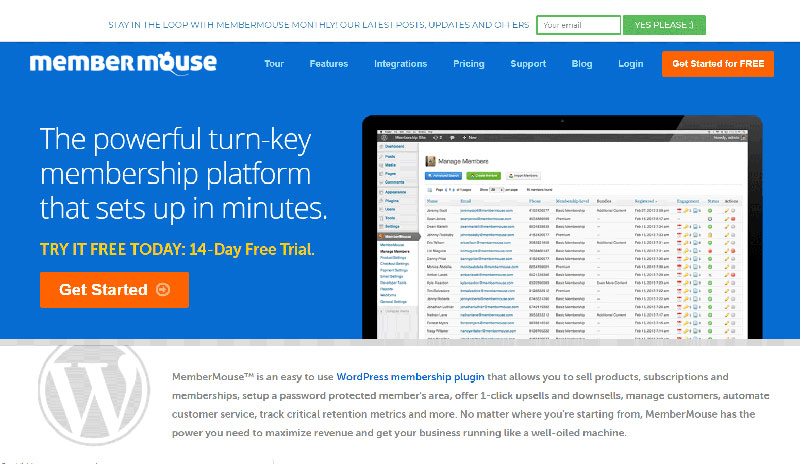 This WordPress client portal plugin makes it simple to manage a complete client portal.
Although it is a premium plugin with a monthly fee, this type of continuous service is ideal if you don't want to devote much of your time to managing your WordPress client portal.
MemberMouse will take care of everything for you, including creating a user-friendly platform.
Awesome Support is one of the simplest portal plugins available, allowing website owners to create a WordPress client portal within the CMS.
Awesome Support allows you to integrate your help-desk information with the portal if you have a membership to a provider like Zendesk.
Awesome Support is one of the simplest portal plugins available, allowing website owners to create a WordPress client portal within the CMS. Clients of the WP Fresh Books client portal can use the Freshbook invoicing software. This platform can be used for a variety of WordPress website uses. It is the best invoice management application available for about $45 on the well-known Codecanyon marketplace.
Freshbooks provides its clients with a dynamic and adaptive invoicing system that allows them to observe and manage a simple invoicing process. Clients can pay right away without having to look for the invoice in the email.
This plugin has extensive capabilities that are integrated with the WordPress user system. Through this technology, users will have access to an online payment system. Clients that are involved in many businesses at the same time can benefit from it.
Freshbooks instantly syncs itself with a variety of devices. It enables you to make invoices from a variety of devices, each with a full invoice and current status. You'll receive an invoice link that you can distribute using the Freshbooks platform.
What can WordPress Client Portal Plugin do?
One of the best ways for WordPress users to govern and manage their private content is to utilize the WordPress Client Portal Plugin.
It means they can allow clients to access content partially or totally under certain conditions.
Additionally, this plugin assists website owners in keeping track of their customers' activities and providing timely support.
As a result, they will be able to improve their clients' experience and satisfy them with ease. Finally, with the help of this plugin, users can share their knowledge while also protecting their clients' information from attackers.
What to look at when selecting a Client portal plugin?
You may require specific functionality in your client portal, such as the ability for customers to manage payments through the site. Not every plugin will provide you with all of the capabilities you require.
If you have a long list of features in mind, you may find it difficult to select the perfect plugin. If this is the case, custom development may be the best option.
Furthermore, when you purchase a plugin, it may have capabilities that you do not require.
You're not only paying for features you'll never use, but they may also obstruct your user experience. This intrusion is more possible if your client portal contains dozens of options that your consumers would never utilize.
Wrapping Up!
Given the number of possibilities available, making a decision may take some time. Nonetheless, you should be aware that the majority of WordPress client portal plugins have similar traits and functions.
Choose the option with the highest rating or one that has a feature that will help your website run more smoothly. Hopefully, you found the information in this article to be useful.
It would be a difficult task to select the best client portal WordPress plugin for your company. Clinked is a fantastic plugin that allows you to white-label your content, collaborate with your team, and more to make your job as a marketer or business owner easier.