True customer relationship management (CRM) software assists you in understanding and engaging with your customers during their entire customer lifecycle.
This is done by gathering and analyzing a large amount of data. Gathering and analyzing customer data will expose problem areas and hidden potential in anything from prospecting to marketing to customer service.
The CRM sector has always been seen as a promising one. Yet, as a result of the profitable results that companies have seen, it has grown to become the world's largest software market. By the year 2027, CRM revenues are estimated to have grown at a compound annual growth rate of 14.2 percent.
That's where WordPress CRM plugins come into play.
What is a CRM Plugin?
CRM plugins allows you to store customer information in a database, create different accounts for each customer, and communicate with them. As a result, it provides a tremendous opportunity to collect and evaluate consumer data, which aids in making better business decisions and revenues.
By combining email, live chat, and social media networks into a single framework, an ideal CRM plugins will help enhance customer communication. It also provides communications records and analytics to help you determine the overall market value of your company and how many potential clients there are. You may take appropriate decisions, forecast the future of your revenues, and work on them based on the report.
Simply say, an ideal CRM tool establishes a relationship with consumers by communicating with them through a trackable framework that also assists in increasing sales and profitability.
CRM Plugins for WordPress
In this article, I have picked 6 of the best WordPress CRM plugins for your website and will be discussing their major features briefly. If you are in search of the best CRM plugins for your WordPress website, you can go through them and pick the one which would suit your business requirements.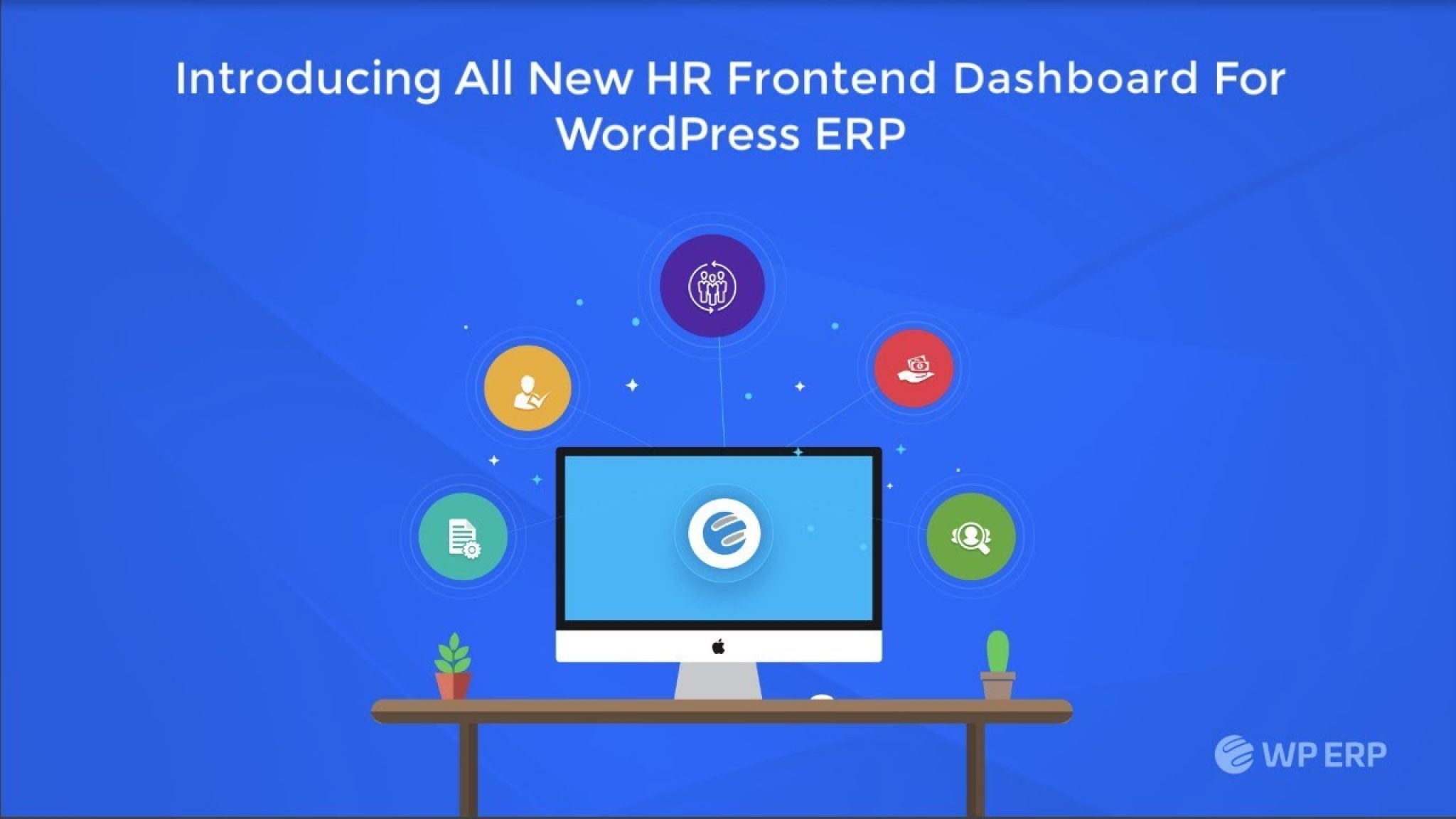 WP ERP is a free plugin which combines both small and large enterprise with a CRM, HRM, and accounting solution. It has over 10,000 active installs and positive ratings.
This WordPress CRM plugin consists of two modules: one for CRM features and the other for HRM and Accounting solutions. They don't have any limitations, so you can fill all of the modules with as many entries as you want.
There are many important tools available in a free version that can assist your business keep in touch with your customers and log those interactions. While the premium version isn't required for all companies, it does provide premium support, a large number of extensions, and features such as payment gateways and payroll software.
For larger companies and agencies, these plans start at $112 per year and go up to $714 per year.
The WordPress CRM Plugin integrates a fully functional CRM into your WordPress dashboard. It's free to download and use on your web, with paid addons like Zapier, WooCommerce, and Invoicing extensions available for purchase.
For $99 a year, you can upgrade to the premium version, which includes premium support and a set of extensions.
It depends entirely on the functionality you require, so you may end up having to pay for something. You can store an infinite number of contacts in your database using the standard, core plugin.
Also Read: How to Make an Amazon Affiliate Site with WordPress
This CRM plugin is completely free, and it allows you to connect with customers and collect data through email, live chat, and forms. This tool can collect data from customers who fill out third-party forms.
It also includes an insights report and advanced email marketing options. While you cannot host this CRM on your server, you can access the data directly from your dashboard without having to go through HubSpot each time.
Other key specifications:
This plugin allows you to add forms, pop-ups, and a live chat widget to your website.
Can easily design, draft and send emails.
Allows setting triggers for sending automated emails to customers who do an action through the form on your website.
Pricing:- It is free of cost.
This CRM plugin can assist you in managing, tracking, and organizing customer contact. It has a function that allows you to export all of your customer contacts so that you can import them into another system without missing any data.
It is compatible with third-party forms such as Gravity Forms, from which it can retrieve customer information. You may also appoint team members to deal with each customer individually by appointing them.
Other key specifications:
Dashboards are used to show reports and KPIs.
Allows you to add status notes to your leads for better lead management.
URL tagging is supported.
Pricing:- It is free of cost
Read More: 6 Best Free Blogging Platform in 2022 (Pros and Cons)


In its interactive dashboard, this WordPress CRM plugin will assist you in maintaining a loyal relationship with your customers as well as managing your leads. It will also strengthen customer communication by allowing you to see what you have already shared with them.
This plugin also allows you to check the total number of sales that have closed per week. It also has dedicated features for keeping track of all your clients, their companies, and the projects you're working on.
Other key specifications:
Deals with account management.
Provides self-service portal option.
Efficient database management of customer information.
Pricing:- It is free of cost.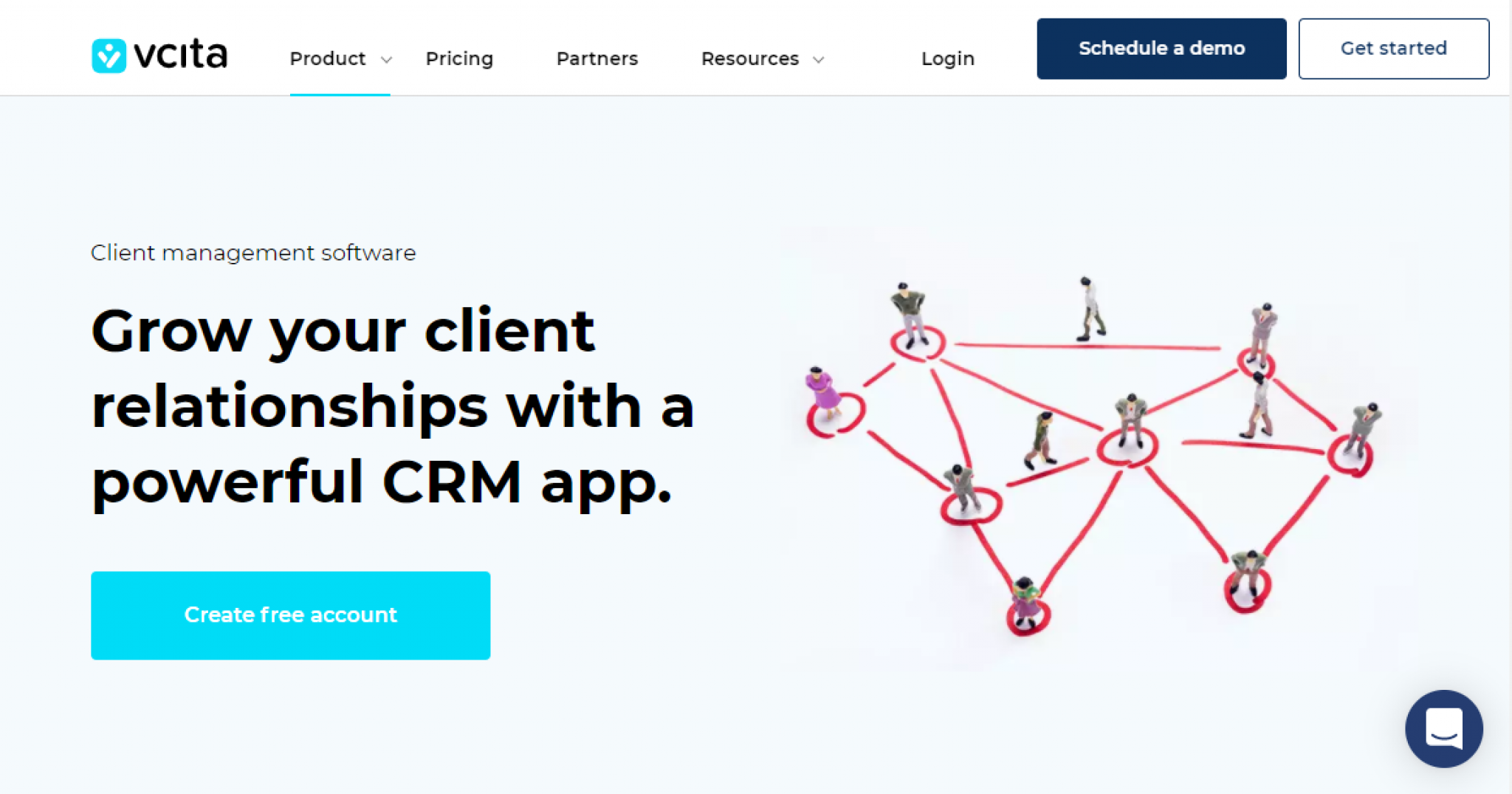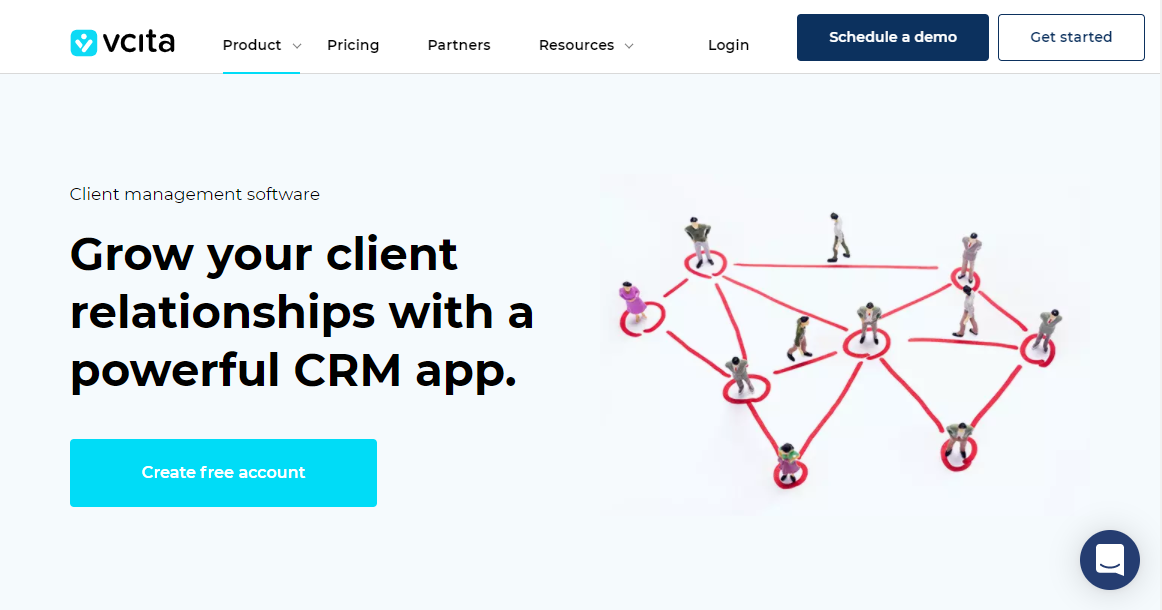 Apart from WordPress, this CRM plugin is compatible with almost all website platforms. It has advanced features that can be used for CRM management regardless of your occupation or the field on which you focus your business.
The CRM provides you with the tools to keep all of your contacts in one place, as well as an in-depth view of each customer so you can figure out what they want and how they shop. The vCita CRM also has a mobile app that allows you to run your business when on the go and check in with customers who need assistance.
Keep in mind that vCita CRM is only available as a premium service. Yes, there is a 14-day free trial, but after that, the monthly price begins at $19. The best CRM features are included in the $45 per month package.