If you're trying to sell something online or create a presence, user interaction is one of the most important aspects of your business. If your target audience isn't engaged with your content, fulfilling your goals and objectives will be difficult. Creating a WordPress forum website is one of the best ideas for keeping users involved in various conversations and discussions. So, if you're thinking of starting one, here's a list of the best WordPress forum plugins to get you started.
Top 6 WordPress Forum Plugins: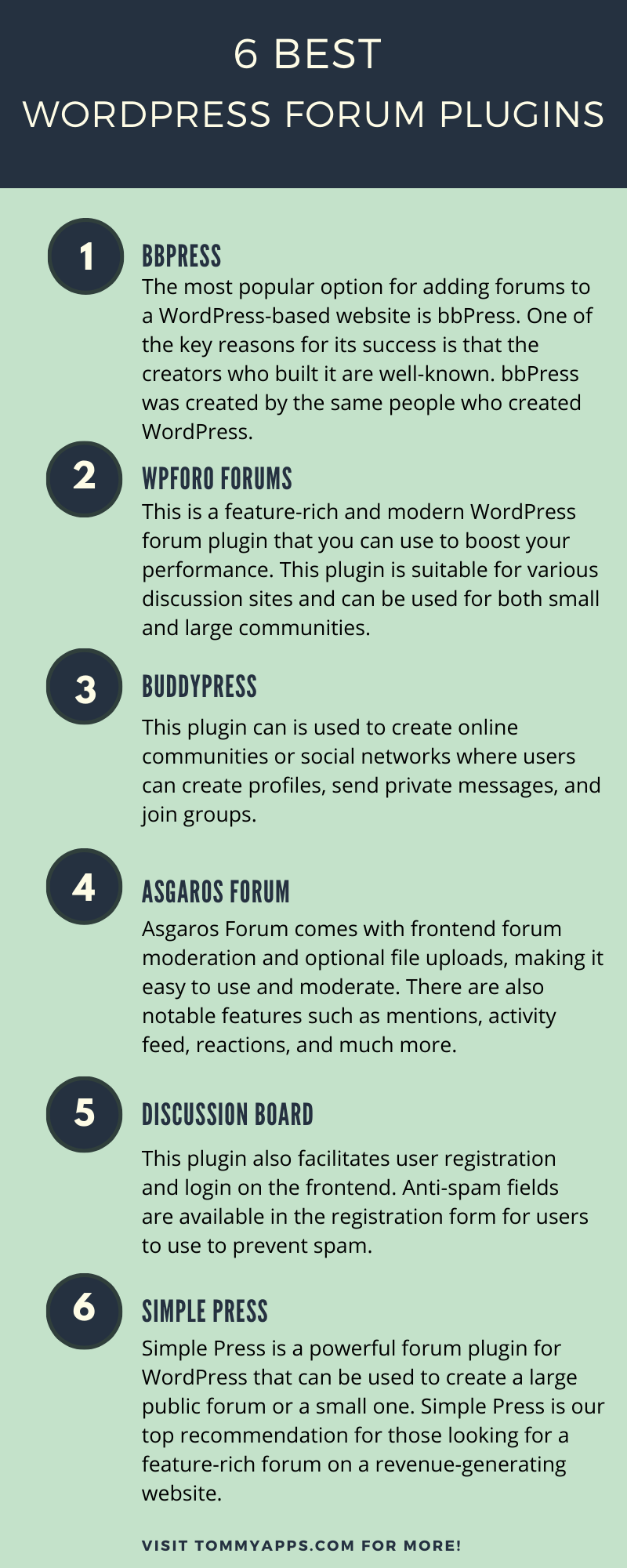 The most popular option for adding forums to a WordPress-based website is bbPress. One of the key reasons for its success is that the creators who built it are well-known. bbPress was created by the same people who created WordPress. It's based on the WordPress core and adheres to the same coding principles, so you can rest assured that it'll run smoothly and consistently.
Its success is also because it has withstood the test of time. In 2011, the plugin was first released ten years ago. Even though several other forum plugins have come and gone, you can rest assured that bbPress will continue to thrive. If you're thinking about using it for your website, this is vital.
Pros:-
The WordPress team creates this plugin, which is why it is easily compatible with every WordPress theme.
There are more than 250 bbPress extensions available.
Lightweight & fast
Cons:-
Since it only provides basic features, you need to install additional extensions.
It does not have any appealing appearance.
Pricing:- This plugin is free to use. You can get it from WordPress official website or the WordPress inventory.
This is a feature-rich and modern WordPress forum plugin that you can use to boost your performance. This plugin is suitable for various discussion sites and can be used for both small and large communities. It's available in three different layouts: Question & Answer, Simplified, and Extended.
To top it off, wpForo Forums comes with five incredible premium add-ons. Advanced Attachments, Embeds, Private Messages, Ads Manager, and Blog Cross-Posting are the add-ons accessible. Finally, you can use this plugin to build a fantastic community.
Pros:-
Inbuilt features for SEO.
Paid add-ons to extend the functionality.
Smooth integration and activation.
Cons:-
For novice users, the settings are complicated.
Not compatible with WooCommerce
Pricing: – The add-ons, which start at $20, are not free, even though the plugin itself is free.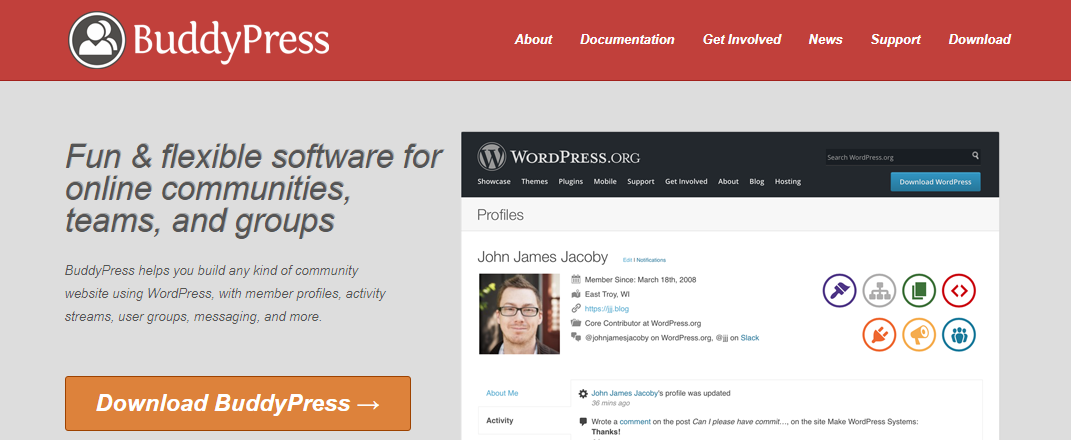 BuddyPress is a popular forum for building online communities. This plugin, which was developed by the same team as bbPress, is a little different from the first. This plugin can is used to create online communities or social networks where users can create profiles, send private messages, and join groups.
Users can send friendship requests via the plugin's interface. Additionally, specific groups can be created for like schools, businesses, sporting events, and more. You won't have any trouble launching or using this plugin because it's easy to use.
Pros:
It was created by the same team that brought you WordPress and bbPress.
Integrates nicely with bbPress
Free and open source
Cons:
The core functionality is simple and depending on your needs, and you might want to use other plugins to add additional functions.
No advanced features
Pricing:- This is an open-source and free plugin.


Asgaros Forum is also one of those free plugins, however, the developer has added a donation icon. So, if you want to support a good cause, you should donate. The list is extensive and detailed enough to assist you in creating a WordPress forum when it comes to its functionality.
You can build an infinite number of forums and sub-forums with this plugin. Asgaros Forum comes with frontend forum moderation and optional file uploads, making it easy to use and moderate. There are also notable features such as mentions, activity feed, reactions, and much more.
Pros:-
It has a pleasant and appealing appearance.
Frontend moderation is a valuable function.
It has social integration.
Cons:-
Custom redirection is not an option.
There are fewer SEO options.
There are no extensions available to add more functions.
Pricing: – You can download it for free from WordPress.org.

When it comes to creating WordPress discussion forums, almost any community can find Discussion Board to be a helpful plugin, whether it's a school website or an e-commerce store. It automatically generates pages and inserts shortcodes to attach a working forum to your WordPress website after activation. This plugin also facilitates user registration and login on the frontend. Anti-spam fields are available in the registration form for users to use to prevent spam. You may also appoint new users to a specific role, block registrations from certain addresses, and give different roles different access levels.
Pros:-
There are a variety of useful shortcodes.
There are premium versions available with enhanced features.
Cons:-
In the free version, there are no robust options.
In the free plan, you can only build one forum.
Pricing: – The plugin is available in both free and premium versions.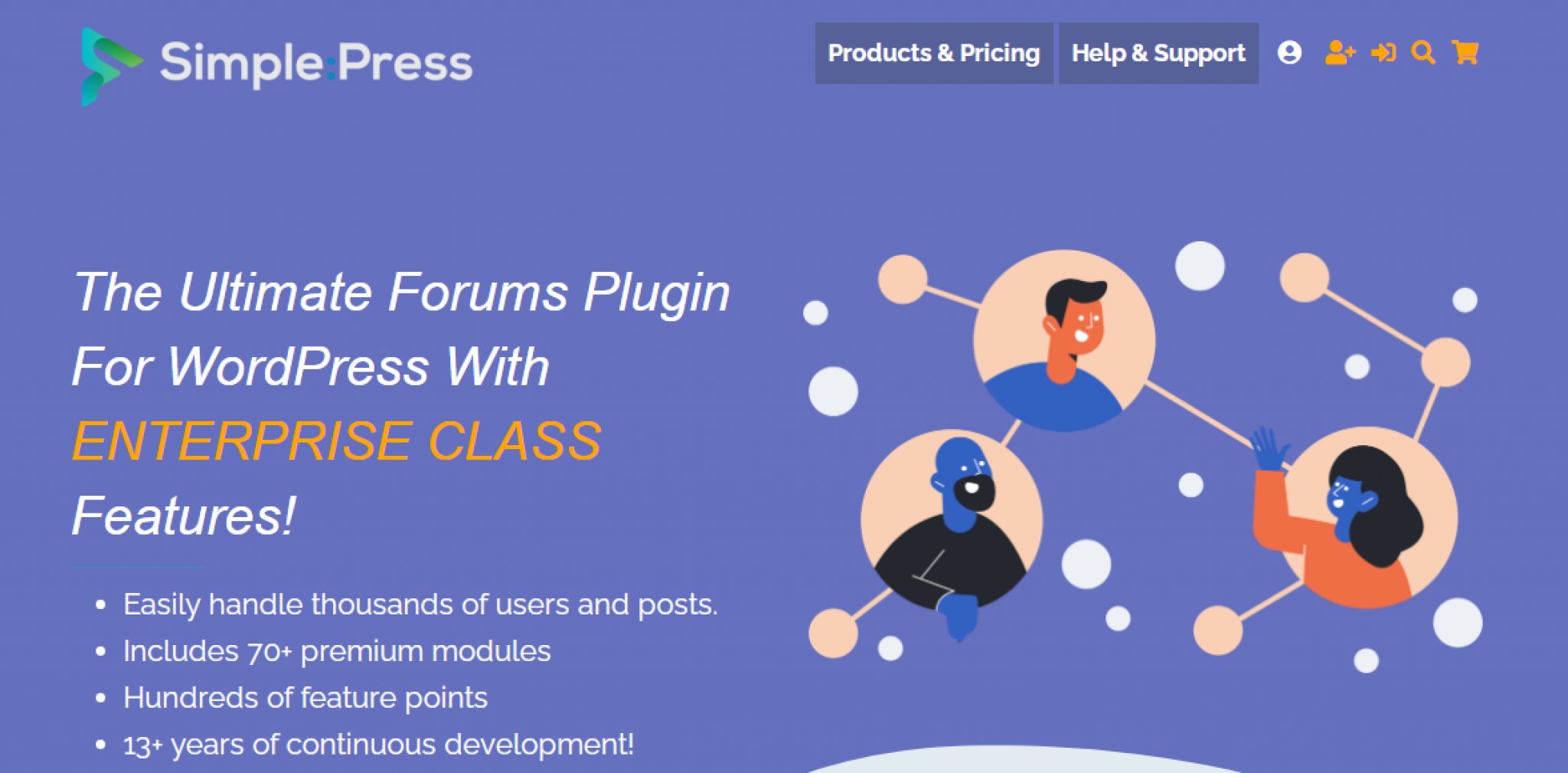 Simple Press is a powerful forum plugin for WordPress that can be used to create a large public forum or a small one. Simple Press is our top recommendation for those looking for a feature-rich forum on a revenue-generating website.
You can customize your forum to your liking using the built-in templates and themes. You can flawlessly build striking forums for your WordPress website thanks to its robust structure and extensive plugin library.
Pros:-
There are more than 70 premium extensions available.
It helps in the development of permalinks that are SEO-friendly.
Customers who buy a premium package have access to support.
Cons:-
The free version is the most basic.
Extended functionality comes at a cost.
Pricing:-  Aside from the free edition, there is a premium version available for $99, $149, or $199 per year, depending on your needs.