Searching for the best WordPress login plugins to customize your site's login process?
Your WordPress login page is the door to your website's admin area. You must make it secure, but you must also make it simple for authorized users to log in.
Customizing your login page if you run a membership site or an online store is a great approach to improve the overall user experience. Adding custom branding to the admin section can also help you properly white-label your client sites if you're a web designer. Login plugins for WordPress make these tasks much easier.
In this article, we have hand-picked some of the best WordPress login page plugins that you can use.
Best WordPress Login Plugins
SeedProd is the most popular WordPress drag-and-drop landing page builder. It allows you to create entirely custom WordPress pages without having to write any code.
They also provide a login landing page block that allows you to transform your default WordPress login page into a customized login page that is optimized for conversions.
SeedProd may be used to develop bespoke login pages that cross-promote your other products, provide existing users loyalty discounts, and present new items, among other things.
Many organizations overlook the potential of login pages as a source of revenue. This plugin is a must-have if you have an online store or a membership site.
2. WPForms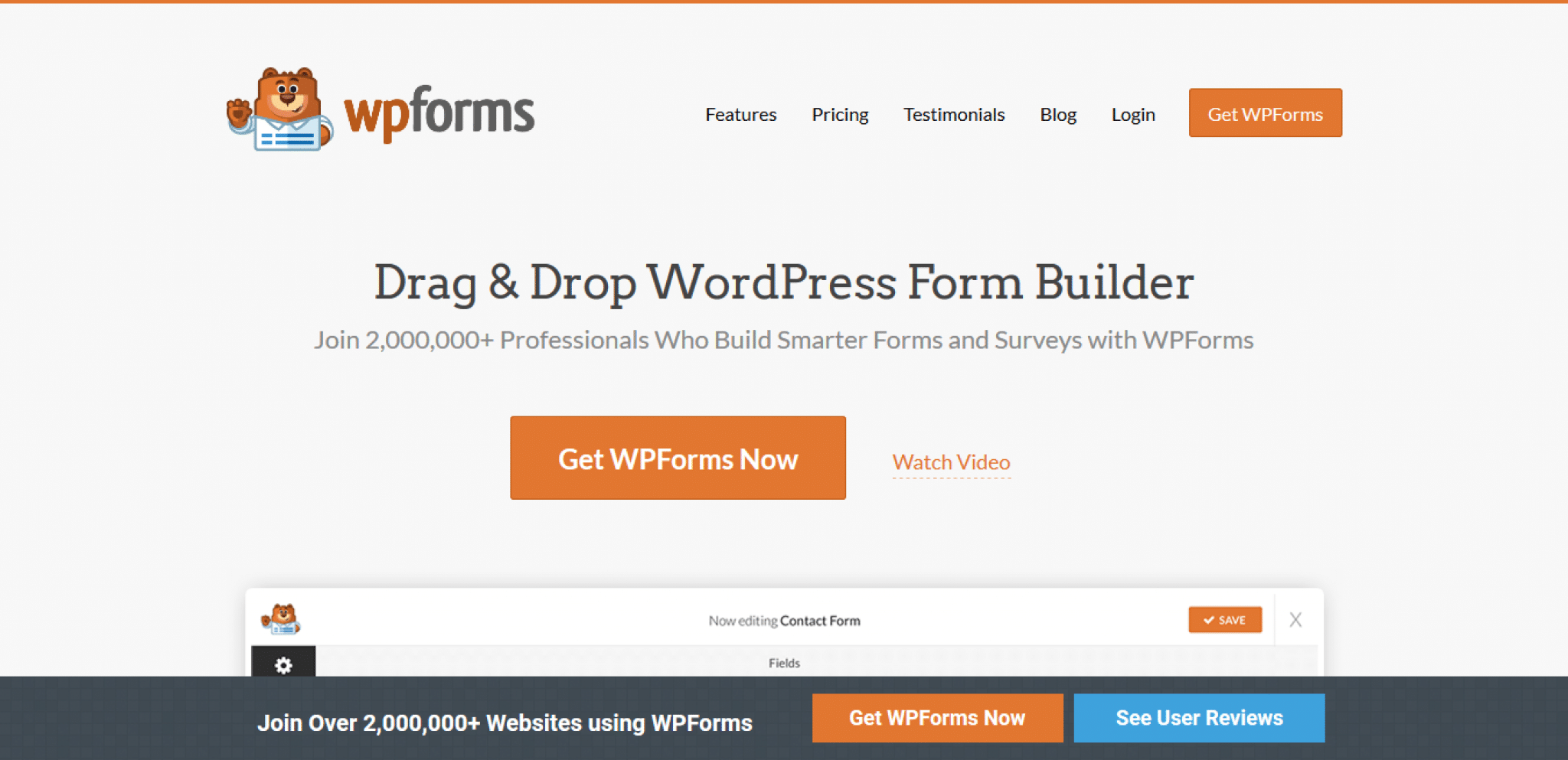 WPForms is the greatest WordPress form builder plugin, and it includes robust user registration and login module. With just a few clicks, you can develop your customized user registration and login forms.
These forms can be placed anywhere on your WordPress site. You can even use them as payment forms, requiring people to pay to register.
Theme My Login is a popular WordPress plugin for customizing login pages. You may also use it to prevent people from accessing the admin part of your WordPress site after they register.
Any page on your site can be used as a login, registration, or "forgot my password" page.
You can grant users access without creating an account for them using Temporary Login Without Password. You can set a temporary login's expiration date or time, or delete it at any moment.
If you need to offer WordPress developers access to your site, this is a fantastic solution. For these, you don't need to create a permanent account.
Shield Security is a plugin that can be used for a variety of purposes. It can provide your website with a variety of useful security measures.
WordPress does not automatically lock users out if they try the wrong password several times. Shield Security allows you to automatically limit login attempts and block brute force bots.
It also offers capabilities to assist you to control automated WordPress updates, as well as stop comment spam.
Your users may log in using Facebook, Google, or Twitter using Nextend Social Login. They'll be able to log in faster this way. They are not required to create a unique password for your website.
The plugin is simple to install and operate. You can lead customers to a certain page after they register by using a custom redirection URL. You may also utilize their profile photo from Facebook, Google, or Twitter as their avatar on your website.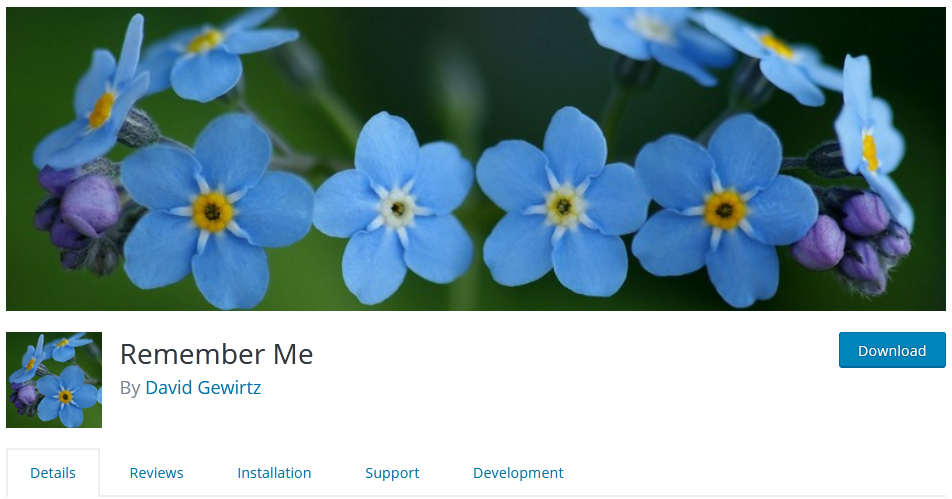 Remember Me automatically checks the 'Remember Me' checkbox by default on your WordPress login page. If you don't check this box while logging in, WordPress will forget your login as soon as the browser window is closed.
If this option is automatically checked, you'll be logged in by default. This allows you to visit your website more quickly and easily.
However, if many users have access to your website's admin section, we don't advocate using this feature.
If you frequently access your website from shared computers or a public network (shops, cafes, airports), you should avoid using this plugin.
Custom Login Page Customizer lets you design your custom login page using the WordPress theme customizer.
Other ways could be used to change the login page. However, many of them require the addition of code. It's a lot easier using Custom Login Page Customizer.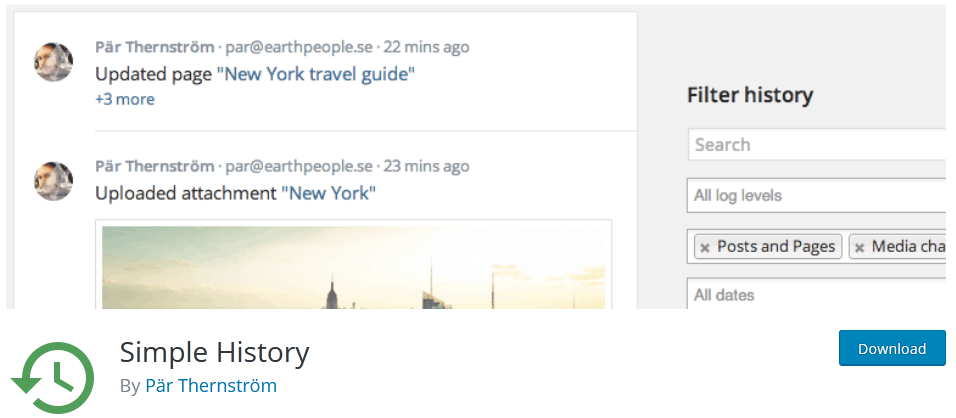 Simple History makes it simple to track user activity, including user logins, on your WordPress site. It maintains a simple and easy-to-understand log of basic user activities, which is useful for website security.
You can view when a user checked in and what they performed during their session using the plugin. You'll also be able to check when they last logged in.
Password Protected makes it simple to password-protect your entire WordPress site. It can be viewed by admins and logged-in users. You can also establish a master password that you can share.
After users log in, Peter's Login Redirect allows you to redirect them to any page on your website. These redirections can be set up based on user roles and capabilities.
It can also be used to set up specific user redirects. If you have numerous staff working on different aspects of your site, this could be handy.
You can also use the plugin to set up redirects for the user registration form. This allows you to appropriately greet new users, provide guidance for the next step, or simply show them a thank you note.
Which is the Best WordPress Login Page Plugin? (Expert Pick)
If you don't know how to code, customizing your login page can be challenging. Fortunately, you can use one of the many WordPress login plugins to fully customize the experience, from adding your brand's logo to changing fields and buttons.
SeedProd is the best WordPress login page plugin, in our opinion, for generating a completely personalized login page for your site.
If you're searching for a general form builder, WPForms is a good choice because it includes user registration forms, login forms, and more.