Over the last couple of decades, e-commerce business has witnessed a phenomenal rise and today we can't imagine our lives without Amazon or eBay! Customers love shopping online because it's not only convenient but also cost-effective.
Choosing a feature-rich WordPress review plugins with all the necessary functionalities is an uphill task, as you have to take your pick from hundreds of similar plugins. Despite all these advantages, there are various risk factors associated with online shopping, which none of us can ignore.
Whether you encounter wrong product delivery or color mismatch, there're specific challenges that online shoppers still have to face. When in doubt, online shoppers turn to their fellow shoppers for product recommendations.
This helps them in finalizing their purchase and clear whatever little doubt they have on their minds. If you own an online store then you must provide a section on the product page where customers will be able to post their reviews.
Now, WordPress blog owners are at an advantage because they simply need to choose from a plethora of WordPress review plugins, install, and post stunning reviews on their blogs. Yes, it's as easy as it sounds!
How Online Businesses Can Benefit from WordPress Review Plugins?
Blog owners can post feedback on products or services as and when they want to. Consumers are always in the hunt on reviews, almost on everything including smartphones, clothes, cars, bikes, movies, hospitals, restaurants, hotels, etc. A product with good customer reviews acts as a confidence-building measure and convince new customers into buying them.
Most of the customer's approach often depends upon sharing the experiences of other buyers. Their own opinion about a certain product or service is mainly based on other people's views and experiences. Thus, it's obvious that irrespective of whether you're into affiliate marketing or own a blog, your life would be a lot more easier and delightful with a decent WordPress review plugin.
How to choose the best WordPress Review Plugin?
We're here to make your job easier as we have already done the legwork on your behalf and created an assorted list of the best WordPress review plugins.
Let's find out what each has to offer in terms of features and functionality:



Bloggers will certainly fall in love with this plugin as they often provide the ratings and reviews on their sites. Using this WP Review Plugins, you can complete the job without touching a single line of code.
The plugin facilitates the creation of customized reviews with point ratings, star reviews, and percentages. It has Google Snippets, WPMU, and support for other languages for connecting with people all over the world. Being easy to install and a preferable choice for many who are not so tech-savvy in low-cost maintenance.


The second on the list is Wiremo. It is a customer-centric review plugin. Since it is a customer review plugin, it offers people an opportunity to post their valuable feedbacks.
The most important features of this plugin are SEO Integration, Free Widgets, Pop-up trigger, social media connectivity including Twitter, and Facebook.
The nicest thing about this plugin is that it connects more with customers than the rest of the plugins, also featuring blogs. By using the conversion feature on the dashboard, you can improve customer relations. People who trust their customer reviews, this plugin is the perfect product for you.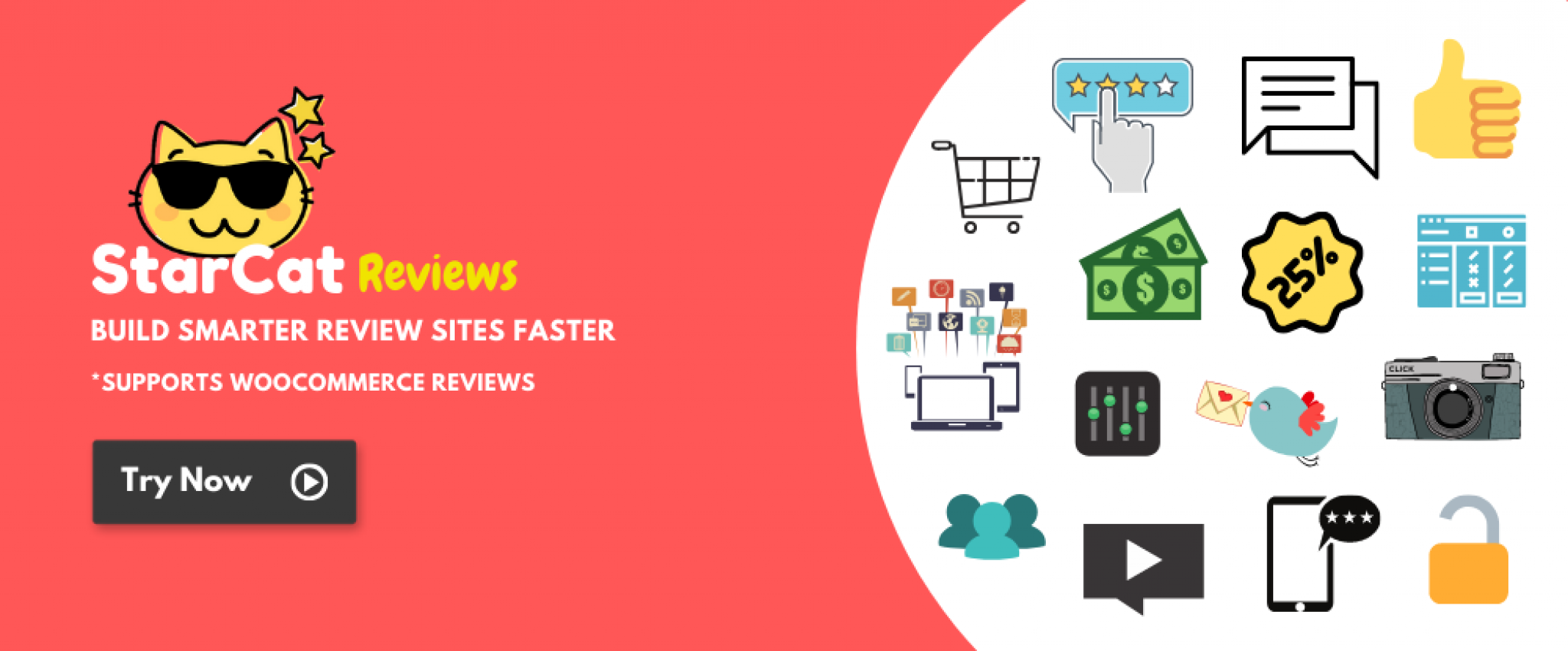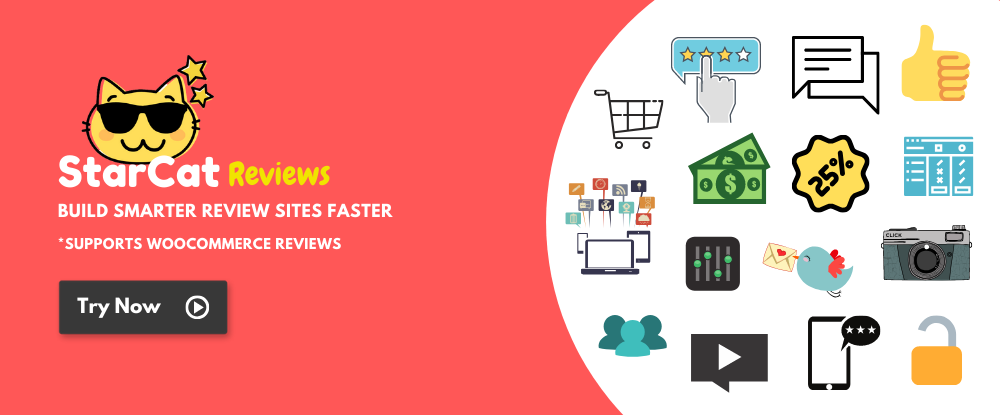 This is the most complete packaged review plugin through which you can offer customers the opportunity to create and post incredible reviews. Offering a standard review and rating process, it integrates smoothly with any coded WordPress themes.
With the help of the StarCat plugin, you can add a new review process in any content, posts, blog posts, etc. It can also replace the default WooCommerce reviews with the latest and enhanced review system. The product rating is also displayed in Google search pages.
It's a no non-sense free plugin developed for WordPress sites. Supporting schema markup, it will boost your SEO by improving the views on your site. It can be used for customer reviews with a lot of other features that can transform simple-looking reviews into impressive opinions.
Features like the option to add a customer's photo make reviews even more interesting, efficient, and trust-worthy. Other notable features include adding any reviews on any content page, star reviews, and other super-cool options. By installing this plugin, you will certainly win the visitor's heart.


Having over 15 custom blocks, this plugin is the ultimate Gutenberg blocks plugin. It is schema-enabled which helps you in adding a review box into your WordPress posts.
The main advantages of using the plugin are, you can add author name, summaries, call to action button, and features rating.
The amazing feature of this plugin is that it is packed with several beneficial blocks. Other than the review block, you will get the list of contents, content toggle, image sliders, and many more options.

Sitting sixth on the list is Schema Ninja. This is a comprehensive and nice-looking plugin. The plugin has few advantages when put to use such as its adaptability, comfortable to use, interactive through pictures and ratings, and easy installations.
Structuring of data is done through using rich snippets so the search engines will start showing the progress straightway. This plugin also supports multiple kinds of content like articles and videos. For effective and easy handling, this might be the perfect choice for you.


By installing this plugin, you can do a lot of things you could have thought of. The most amazing feature of this plugin is that will help make your ratings and reviews to be displayed as rich snippets in SERP without having to do any extra work as it is already doing the job on your behalf.
This plugin will give you an edge over your competitors, a significant rise in CTR, minimal designing for stable website speed, and also enhance your business' value by showing rankings, reviews, products, prices, and vital links.