Over time, WordPress has evolved into a powerful tool for creating aesthetically appealing websites with advanced functionalities. Developers have come up with ingenious solutions to various problems by building powerful plugins within the WordPress framework.
Business websites as well as blogs use these plugins to enhance the performance of their websites as well as further their website maintenance, marketing, and sales goals.
How WordPress Helps You Gain Strategic Edge in The Market?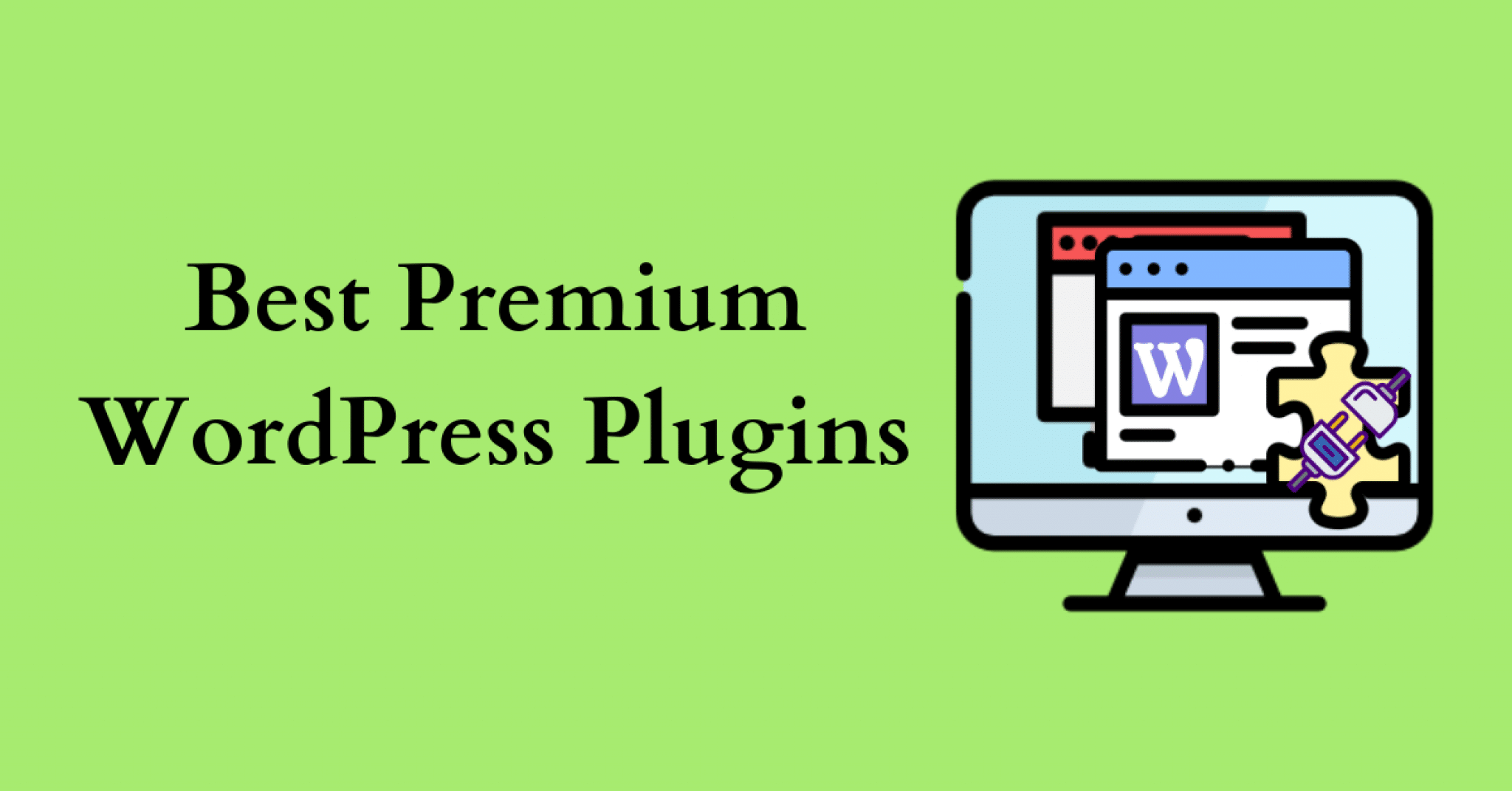 WordPress has opened the doors to innovation and immense creativity for websites/blogs in recent times.
Millions of reputed companies around the world are using WordPress to ensure seamless online business operations. They are doing pretty well and earning great profits.
A WordPress website generally meets all the requirements of a business.
However, for that extra boost, you can install add-ons for improved functionality. These plugins are free and premium tools available online for your business needs.
ManageWP | Veterinary | Adsanity | Advanced Ads | WP QUADS PRO | ReferralCandy | Gleam | JVZoo
Go The Extra Mile With WordPress Plugins …
WordPress is widely popular for the host of free plugins it gives you.
Though, these plugins give you a wide array of features and benefits, you might need add-ons for better functionalities for your site. Now, if you cannot write custom codes or simply are too busy to do so, do not fret.
WordPress again gives you the option of purchasing Premium plugins at affordable prices. The costs of them vary as per their functionalities.
Again, like free WP plugins, you can choose from a host of Premium WP plugins for your needs. Now, the question is where can you find them?
Best places for buying Premium WordPress Plugins
The official WordPress website will give you several Premium plugins to choose from. You can visit the website www.wordpress.org/plugins/ to browse through their names and features. There is a search box where you can search for the specific plugin you need.
Again, WordPress has made the task easier for you as it has classified plugins into block-enabled plugins, featured plugins, beta plugins, and more. Scroll down the page to check them out.
Besides WordPress.org, the following sites are the best places for Premium plugins too-
This site is one of the most widely sought- after platforms for purchasing premium WordPress plugins. Choose from more than 5000 options. If you are looking for a specific premium plugin and failed to find it, check it out here
https://codecanyon.net/category/wordpress
2. Mojo Marketplace-
Though this site gives you much lesser options than CodeCanyon, you can get some affordable WP premium plugins here. Besides these plugins, you can purchase themes and services. You can even ask for help and guidance from WordPress users.
In short, this site is one to check out if you are not searching for anything specific. Browse through its options to make your WP blog or site to its next level. Click here to explore https://www.mojomarketplace.com/plugins/wordpress
Must Read Articles:
3. PickPlugins-
If quality matters to you, check PickPlugins for the best premium WP tools. Again, here you will not get as many options as CodeCanyon but every listed plugin here will improve the functionality of your site/blog. Most have them are versatile and have diverse functionalities.
Check them out on https://www.pickplugins.com/plugins/
Tips to Purchase WP Premium WordPress Plugins
Now, you know from where to get Premium WordPress plugins for that extra competitive edge. Before buying them, keep in mind the following factors-
Budget-
Cost is a major deciding factor for buying anything. However, when you are searching for the right premium WordPress plugin for your website, if it costs a little extra and worth it- buy it! Do not rush and fall prey to fake reviews online. Take time and educate yourself a little before you finally take the plunge.
Buyer's Guide-
Do you need it?
With over 50K WordPress plugins out there in the market, it is obvious for you to get drowned in the sea of options. Prudence will direct you to seek for a buyer's guide. But, do you know that sales pages have been created and written in such a way to make you feel you need the product?
This does not only apply to premium WordPress plugins.
Check out any product in the market and go through their sales pages. They make you feel you need the product or else you will lose out on a lot. If you an impulsive buyer, you will take out your card to buy the product, but wait!
Take a little more time and check out trustworthy sites to read reviews about them first. Do not get swayed away with emotions, you should buy what you need.
Popular Articles:
Customer Support-
After-sales support is a must. After installing your WP premium plugin, you might come across site compatibility issues. So, before you land up buying the product, make sure the company selling it has excellent customer support.
You can't get support for free from the global WordPress forum. You need appropriate and proper support from the company that has created the product.
History of the WP Plugin-
Have you checked out old plugins that have been "updated" with actually no difference from their older version? It is like publishing an old blog post with a new date.
A good WP plugin is regularly updated so that it stays compatible with the recent version of WordPress as well as other general plugins. So, the tip here is to check how often the plugin has been updated and whether new features have been added or not.
Membermouse | Subscription Billing | MemberPress | Blog2Social | Analytify | Squirrly | Netpeak software
What works for others, might not work for you-
Understand and be specific with your needs. Check out the features of each plugin and compare them.
For instance, ManageWP has outstanding features for back- up but VaultPress might be a better option for your business.
So, carefully consider comparisons and stick to the WP plugin that suits your business needs the best!
So, if you want to give that extra boost to your business, optimize your WP website with premium plugins now.
Explore them in detail, compare and check honest reviews online. Know what your business site needs, install the right plugin, and get ready to take your company to the next level soon!