Alchemer (formerly SurveyGizmo), a company founded in 2006, offers an integrated feedback management platform that enables companies of all sizes to gather feedback and use it to attract, acquire, and retain the best clients. It was founded by Christian Vanek and has its headquarters in Louisville, CO. Alchemer assists businesses in understanding and improving how they interact with their markets, clients, and staff.
Store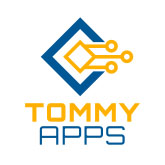 The goal of Alchemer, a young and rapidly expanding online survey software company, is to provide the resources required to develop online surveys, questionnaires, and forms for business-to-business enterprises, researchers, non-profit organizations, and educational institutions. Businesses can gather and analyze data more effectively thanks to the adaptable platform known as Alchemer. The platform, which was formerly known as SurveyGizmo, provides a choice of pre-configured workflows, feedback gathering tools, and surveys that can help teams gather the data they require from both internal and external sources.
Features
Alchemer is a well-known innovator with excellent customer service and pricing.
Flexible connectors and an API design that is simple to integrate.
Alchemer offers native integrations with CRM, ERP, BI, and Marketing software, including Microsoft Dynamics, and Microsoft Power BI.
Alchemer's design is very simple to integrate, enabling users to add its data-gathering capabilities to any enterprise program.
Feedback can be gathered in a variety of ways and from a variety of sources.
General Inquiries
There are no inquiries yet.