Better Search Replace is developed and maintained by Delicious Brains Inc. Delicious Brains Inc was founded in 2012 by Brad Touesnard with the humble goal of building a profitable software company, starting with a pro version of the free WP Migrate plugin. Four popular WordPress plugins developed and maintained by the company includes Advanced Custom Fields, WP Migrate, WP Offload Media, WP Offload SES, and one app called SpinupWP.
Store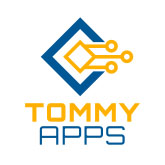 Better Search Replace is a new take on database search and replace plugins. It was heavily based on Interconnect/It's open source Search Replace DB script that performs replacement actions without damaging PHP serialized strings or objects. I've used this script a number of times with success, although it's not as convenient as a plugin. The Better Search Replace plugin packages it up using native WordPress database functions and adds a friendly UI.
The plugin merges the best features from older plugins and the Interconnect/It script to support the following capabilities:
Serialization support for all tables
The ability to select specific tables
The ability to run a "dry run" to see how many fields will be updated
No server requirements aside from a running installation of WordPress
General Inquiries
There are no inquiries yet.