Established in 2015, BoldGrid is located in Virginia Beach and comprises of a team of agile WordPress developers, Designers and online marketers. The company offers a suit of WordPressplugins, Themes, and Website building tools for simplifying the website development and management process.
You will get:
Automated and clean backups
Remote Backups to Google and S3
Great Support
BoldGrid Backup has been recently re-launched as Total Upkeep and it's one of the most powerful and focused WordPress backup plugin. Right from automatic remote backup to restoration tools and from automatic rollback to complete protection of your website's files and databases, Total Upkeep can take care of all the tasks.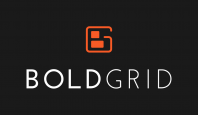 Products: Total Upkeep WordPress Plugin / Overall: Total Upkeep comes from the BoldGrid's stable, which is popular for offering some of the most robust WordPress themes and Plugins. If you want to experience complete peace of mind while ensuring that your website is up and running then you need to install this essential plugin. It helps you to automatically create backups of your website and even restore it when required.
PROS
Automated and clean backups
Remote Backups to Google and S3
Great Support
CONS
Availability of other options
3 reviews for
BoldGrid Backup
General Inquiries
There are no inquiries yet.