WebToffee develop WordPress plugins and WooCommerce extensions to help build successful online businesses. WebToffee helps developers and e-commerce website owners to mark their presence online and create a successful business. They create great plugins that can add cool features to their WordPress based sites. They make every effort to make sure their customers get the greatest possible satisfaction.
Store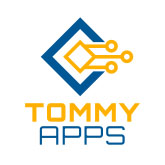 CookieYes scans a website for cookies and adds them to its cookie list automatically. Automatically block third-party cookie scripts on a website prior to receiving user consent. Lets users selectively enable or disable different categories of cookies when giving consent. CookieYes creates and maintains a record of users' consents and their cookie preferences in a consent log. Website owners can manually add cookies and scripts to CookieYes under different cookie categories. Lets you completely customize the look and behavior of your cookie consent banner.
The plugin will enable a WordPress cookie notice with Accept and Reject options. The cookies are not rendered by default and only upon user consent. (The cookie value will be set to 'null' by default; it takes a value 'yes' when the user clicks 'Accept' and 'no' upon 'Reject'. Developers can check this value to set a cookie accordingly.) The plugin allows single click automatic scanning and categorization of cookies. Lets website owners display the list of cookies on their cookie policy page by using a shortcode. This GDPR plugin adds a subtle cookie banner to a WordPress website either in the header or footer so website owners can show their compliance status regarding the new GDPR law.
General Inquiries
There are no inquiries yet.