Product is rated as #1 in category Content
Copysmith review
Founded in 2020 by Jasmin Wang and Anna Wang, Copysmith is a SaaS content creation platform, which simplifies the copywriting process for a wide range of web assets. Machine learning technology is used to comprehend human text, which is used by the AI tool to create amazing ad copies, sleek landing pages, and even check for plagiarism. Thus, content ideation and creation become super-convenient for clients.
Jasmin Wang, Co-Founder of Copysmith has extensive experience in NLP research and development. She worked with companies such as Lyft, Square, Mila, Microsoft research, and Open AI. Copysmith, based in Alberta, Canada, offers its services to customers across the globe.
Price of Copysmith Copywriter:

Starter– $192/year, $19/month
Credits – 50 / month
Plagiarism Checks – 20 / month
Professional – $600/year, $59/month
Credits – unlimited
Plagiarism Checks – 100 / month
Description
Copysmith is an amazing content ideation and creation tool, which provides better opportunities to entrepreneurs, content writers, businesses, and copywriters.
Powered by the most advanced artificial intelligence model, Open AI's GPT-3, Copysmith uses deep learning (machine learning) to decipher human text.
The model is under continuous development. Therefore, its results get more personalized, more in sync with your feedback. Copysmith can understand the content that is put into it and give you high-quality content as the output.
Features of Copysmith:
Being a new entrant in the industry, Copysmith is on a continuous mission to add new features to its tool and improve the existing ones.
As of now, Copysmith features 26 marketing templates you can choose from. There are advert templates meant for Google, Instagram, Facebook, LinkedIn, and carousel ads; branding templates like SEO, metatags, landing pages, and taglines, and brainstorming templates which are for advert headlines, captions, and listicles; and various writing templates for blogs.
Even if you possess no marketing/copywriting experience, the process to create templates is uncomplicated, something that you'll love. You'll only have to select templates you are looking to use, type in relevant keywords, and crisp descriptions about the service, product, or brand you offer into the given fields. Once that's done, the AI technology comes with the corresponding copy in a matter of minutes.
While the copies created by Copysmith are more or less accurate, just in case you don't quite like the results after the initial attempts, you can always make careful revisions to the keywords to make significant improvements.
What makes Copysmith really stand out is its blog post generator. You'll simply have to put in some key information and the tool shall come up with an entire blog. It surely is amazing!
You'll find the template filled with a useful and pretty accurate copy after you have typed only a short paragraph as the introduction, two to three opening sentences, and a sprinkling of a few keywords. The content rewriting function is another handy feature that allows you to edit the text by a simple rephrasing of the copy you select. Copysmith allows additional generations with each blog post coming at $0.80 if you're subscribed to a plan with a cap on the number of blog posts you create every month.
Irrespective of the subscription plan you choose to pick, you run no risk of plagiarism using Copysmith. The tool is powered by AI technology which helps it create copies word by word and therefore pass all plagiarism checks such as those of Copyscape.
Copysmith now comes with a Google Chrome extension you can download from the Chrome Web Store. That way, you'll find quick and convenient access to Copysmith's copywriting tools from any device you use or any webpage which makes it possible to create and share copies in a flash.
Copysmith also has an interface free of any clutter both on mobiles and desktops making it user-friendly. The column on the left-hand side of the dashboard gives you quick and easy access to tutorials and news updates. You also have the option of creating folders for separate projects. Copysmith also offers the convenience of selecting templates and accessing individual files in the home screen's center.
Speaking of its security, all your data is kept secure and protected with the AES 256-bit encryption from Google's Firebase. You won't need to create a separate username and password as you can smoothly access your Copysmith account by simply signing in through Google.
The customer service is fast and attentive. You can reach them through emails or on platforms like Facebook, Twitter, Instagram, and LinkedIn. They come up with useful and helpful responses in just 24 hours. The Copysmith website also has blogs, FAQs, and tutorials which help users a great deal.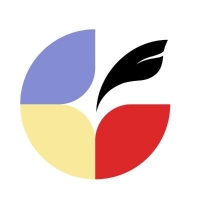 Overall:Copysmith uses Open AI's GPT-3 language model. As such, the content it creates is continuously adapting to your input, which is only going to get better and better. It makes Copysmith the ideal tool for creating plagiarism-free quality content. Twenty six templates help you create suitable content for various platforms and purposes. Easy editing of your content input helps create high quality content through many improvements. The tool eliminates the need to employ writers helping you cut your costs greatly.
PROS
Creates content rich in quality
User-friendly interface
Back up provided for all the content you create
Lets you create optimized content for smooth SEO, PPC, and CRO making it a multifaceted tool
Constant updates are being made to the tool
The pricing structure is accommodating and the prices are reasonable
You save hours that would have gone into the ideation and writing the content
Costs are reduced as you won't need to engage writers anymore
With AI, the tool knows what style of phrasing and tone you want to maintain
The customer support is good and responsive
The content can be quickly exported to devices
CONS
The templates are still being developed as Copysmith is a new company
There's no rollover of your credit to the next month if you don't finish it
You'll need to add 5-10 credits for some types of content
There's a cap on the number of blog posts you can create
The generated copies require some tweaking at times
Reviews (4)
4 reviews for
Copysmith Review
Inquiries
General Inquiries
There are no inquiries yet.