Elementor Header & Footer Builder
Elementor Header & Footer is owned by Brainstorm Force, which is an Indian company started in the year 2009 by Sujay and Abhijeet. The company not only develops plugins but is also the force behind the popular theme Astra.
Store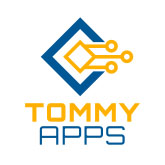 Elementor Header & Footer Builder is a simple yet powerful WordPress plugin that allows you to create a layout with Elementor and set it as Header, Footer, and Block (anywhere on the website).
Elementor editor gives you the flexibility to design beautiful sections. Using it you can create out of the box header and footer designs.
Want to display a custom header template only on the homepage or on the blog archive page or on the entire website? Well, this plugin allows choosing a specific target location to display header and footer on.
Apart from header and footer, you can design custom templates with Elementor and set it at any place on the website with a shortcode.
Along with the main footer, the plugin gives the additional area – above the footer – where you can append your custom template. This gives great flexibility in footer design.
The plugin offers inbuilt widgets that help to create header/footer layouts. These widgets offer basic required features so you don't have to look for extra plugins.
Elementor Header & Footer Builder plugin works with all WordPress themes. Few of the themes have direct support while for few you can choose a method to add theme support.
General Inquiries
There are no inquiries yet.