Learn More
Knowledge Base Theme, WordPress Forum Theme, WordPress Wiki Theme, Knowledge Base Plugin, WordPress FAQs Plugin, WordPress Glossary Plugin, WordPress Table of Contents Plugin
Editor's Score
Founded in 2011, Hero Themes has been developing a variety of WordPress themes for different niches and industries. All their themes are specifically built to facilitate scaling of support.
Add to wishlist
Added to wishlist
Removed from wishlist
0
Add to compare
You will get:
All essential support plugins under one roof
Great variety
Affordable pricing
Hero Themes is an online platform that offers several amazing and intuitive WordPress themes. The themes have been developed with the sole aim of offering a variety of support features for WordPress websites. Supporting customers and knowledge sharing with communities has been the driving force behind the creation of these WordPress themes.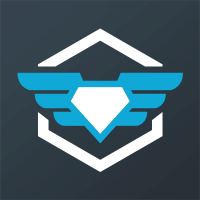 Products: Knowledge Base Theme, WordPress Forum Theme, WordPress Wiki Theme, Knowledge Base Plugin, WordPress FAQs Plugin, WordPress Glossary Plugin, WordPress Table of Contents Plugin / Overall: Creation of a robust customer support and knowledge base is one of the biggest challenges for digital companies. However, when you've plugins and themes that facilitate the creation of premium quality knowledge bases, customer support, table of content, and many other similar customer support features for your website then it becomes easier for you to scale up. Right from FAQs to Knowledge base, you can create anything with just a few clicks – Hero Themes offers the perfect support
PROS
All essential support plugins under one roof
Great variety
Affordable pricing
4 reviews for
Hero Themes
General Inquiries
There are no inquiries yet.