You can see how users interact with your site using Hotjar. To help you develop a solid, data-backed understanding of exactly what people are using your site for and how they are using it, Hotjar uses interactive heatmaps of their clicks and actions, recordings of their sessions, and a collection of their words through surveys and feedback polls. It was Launched in 2014 by David Darmanin and Erik Näslund and has its headquarters on the island of Malta.
Store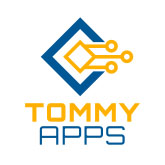 Product teams can give actual value by using Product Experience Insights from Hotjar, which shows them how users behave and what they care deeply about. Find product prospects, combining qualitative and quantitative data, and explain user requirements. The sessions of your visitors will start to be recorded right away and will be made available in Hotjar for more in-depth analysis. Based on which pages users viewed, where they came from, or what device they were using, the majority of Hotjar's functionality can be set up in the app.
Features
Before the Hotjar script is loaded, put the events you want to track in a queue.
The Hotjar ID enables Hotjar to decide which website settings to load and where to save the data that is being collected.
Use URLs, unique triggers, or user attributes to target visitors.
With clever user tracking, you can get a get picture of your customers' online experience.
Utilize session recordings to monitor user behavior and analyse it.
Utilize heatmaps to see how your viewers interact with your website by scrolling through their clicks, taps, and scrolls.
General Inquiries
There are no inquiries yet.