The finest WordPress security plugin was developed by the security specialists at iThemes and is called iThemes Security. The plugin gives you peace of mind while assisting you in securing and guarding your WordPress site against all security risks. Even a novice can use it with ease because it is straightforward and user-friendly. The plugin aims to address major security problems and guards against viruses, hackers, and breaches on your website. It gives your WordPress site an additional layer of security, making it nearly impossible for internet criminals to compromise it. Founded by Cory Miller in 2008, the company has its headquarters in Lansing, MI.
Store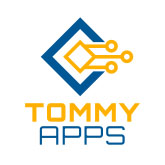 Every day, on average, 30,000 websites are compromised. On average, a new hack takes place online every 39 seconds. The majority of security catastrophes can be avoided, which is excellent news. You can locate and halt attacks on your website using iThemes Security.
Without a background in cybersecurity, anyone can secure their WordPress website in under ten minutes using the setup and onboarding process for iThemes Security. A real-time WordPress security dashboard is provided by the iThemes Security plugin, which continuously tracks security-related activities on your website.
The iThemes Security Dashboard is a dynamic dashboard that gathers all security activity statistics for your WordPress website in one location, including information on brute force assaults, banned users, active lockouts, site scan results, and user security statistics (Pro).
Features
With the help of the iThemes Security plugin, you can add two-factor authentication to your WordPress login using a variety of authentication options, including email, backup codes, and mobile apps like Authy and Google Authenticator.
In less than a minute, establish and enforce a password policy for your users.
Using reCAPTCHA (Pro) Stop malicious bots from exploiting your website by preventing them from attempting to access it with stolen credentials, posting spam, or even scraping your content.
Identify the devices you and other users use with Trusted Devices (Pro) to prevent session hijacking attacks and restrict Administrator rights to Trusted Devices.
General Inquiries
There are no inquiries yet.