Koko Analytics is developed and maintained by ibericode. ibericode is the umbrella company for projects undertaken by Danny van Kooten and friends. The company was started in 2010 and have been working on WordPress plugins and other open-source projects ever since.
WordPress plugins by ibericode have been downloaded well over 38 million times and are in active use on more than 2 million websites.
Store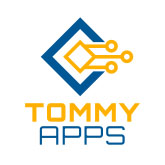 Koko Analytics is a privacy-focused stats for them who are looking for easy to use analytics or statistics plugin for their WordPress blogs. As a blogger what one wants is basic details about traffic statistics of his blog and Koko Analytics fulfills those requirements as a simple plugin that is lightweight on server resources.
Koko Analytics offers exactly what a blogger needs – Pageviews and Referrers details.
Users have the option to enable or disable cookies. However, disabling cookies may result in inaccurate details for returning users but this feature is useful for most webmasters.
Website owners can easily delete all the statistic data. Since everything is stored in your WordPress database (in different tables) you have full control over your site's analytics data. You can even hold the data always, set to "0" to disable automatic deletion under "Automatically delete data older than how many months?".
General Inquiries
There are no inquiries yet.