John Tedesco is the founder of Leadpages and launched this app in 2013. The company has its headquarters in Kansa, USA. The US-based company Leadpages is a creator of a digital lead generation platform that lets business owners and marketers create websites and landing pages. A website builder, conversion tools, design solutions, templates, education, support, integrations, publishing, and security are among the capabilities offered by the platform.
Store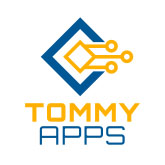 Small businesses can connect with an audience, get leads, and close transactions with the help of Leadpages. It is simple to create websites, landing pages, pop-up windows, alert bars, and more. You regain control over marketing with the help of the Leadpages conversion software suite. Leadpages is for you whether you're a coach, consultant, service provider, or any other type of entrepreneur or business owner who substantially relies on lead generation.
Features
Quickly construct complete marketing websites, ad campaign landing pages, and more with a simple drag-and-drop builder.
Without coding or design experience, you can quickly bring your ideas to life with the help of more than 300 landing pages and website templates.
You have the option of using Leadpages' hosting services to host your website or your landing pages.
A coupon for a year of free domain registration is included with the purchase of a yearly Leadpages subscription.
General Inquiries
There are no inquiries yet.