Limit Login Attempts Reloaded
WPChef is the major contributor behind Limit Login Attempts Reloaded. Having been a member since 2016, WPChef are active plugin developers, translation contributors and editors as well. They are committed to improved website security and optimum website performance.
Store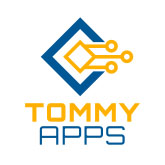 By limiting the number of attempted logins through WooCommerce, XMLRPC, custom login pages, or the normal process, Limit Login Attempts Reloaded stops brute force attacks and improves site performance. With over 2 million downloads worldwide, this is the only plugin needed for login security. After a specific number of retries has been reached, this plugin blocks the IP address or the username making the repeated attempts from making more login attempts thereby making brute force attacks virtually impossible. It's a handy plugin to have since WordPress allows unlimited login attempts which makes passwords vulnerable to brute force attacks.
Features and Highlights of the Premium Cloud App
The Performance Optimizer absorbs brute force attacks in the cloud with the requests numbering up to 100k per month.
With Synchronized Lockouts, it's possible to share lockouts between many domains.
Throttling ensures longer lockout intervals between unsuccessful login attempts
There's a log of lockouts with extra features in the Enhanced Logout Logs.
It's made sure that legitimate IPs are allowed automatic access with Intelligent IP blocking/unblocking.
General Inquiries
There are no inquiries yet.