Tim W has contributed extensively to the development of Loco Translate. He is a member since 2012 and he's based out of London. PHP, Javascript, HTML, CSS, WordPress, Symfony, are some of his fields of interest. Apart from being a plugin developer, he's also a translation editor.
Store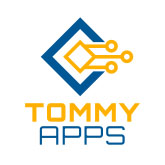 In-browser editing of WordPress translation files and the integration with automatic translation services is smoothly done with Loco Translate. Loco Translate also helps developers with localization/Gettext tools like generating templates and extracting files.
Features and Highlights
Language files can be created and updated directly in the home theme or plugin
There's an in-built translation editor included in the WordPress admin
No need for Gettext on the system for native MO file compilation
Easy integration with translation APIs like Google, DeepL, Yandex, and Microsoft
Translatable strings from the source code can be easily extracted
WordPress local codes are built-in
For saving custom translations, there's a protected language directory
Configurable PO file backups with diff and restore capability
PO source view that includes clickable source code references
PO features including comments, plural forms, and references are supported
The PO file editor supports multiple keyboard shortcuts
General Inquiries
There are no inquiries yet.