The WordPress login page can be customized in a variety of ways with the LoginPress Plugin from LoginPress. Even the login error messages, forgot error messages, registration error messages, forget password hint messages, and other messages, can have their appearance and feel entirely changed. The LoginPress plugin would provide you and your users with the impression that the login page was unique and integrated into the design of the website. With a complete set of design tools included, LoginPress makes it simple to modify every aspect of your WordPress login page to match your branding while maintaining essential login security.

Store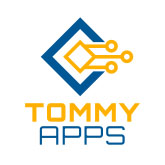 Your colleagues and subscribers access your fantastic content by using the login page for your WordPress site. Sadly, if not adequately protected, it may also serve as a gateway for hackers attempting to steal data or spread malware. A WordPress site's login management plugin is called LoginPress Pro.
It has a tonne of features that will enhance your website's login page in a variety of ways. To begin with, it offers a variety of options for customizing your Login Page's appearance, whether or not you are familiar with the code. More than 20 pre-built templates are included with the plugin, which you may edit to add your website's branding too.
Features
With "Auto Login," you can give some users access to your website without entering a password. Instead, you'll give them a particular URL to "log in" with. 
The "Social Login" alternate login technique lets users link their social network accounts to their accounts on your website. 
Rapid and repeated login attempts are necessary for brute-force attacks. LoginPress will block a user (or bot) from your site for a set period if they attempt to log in using the same credentials repeatedly and fail.
General Inquiries
There are no inquiries yet.