QuillBot is a paraphrasing and summarising tool that helps millions of students and professionals reduce their writing time by more than half. QuillBot software was launched in Dec 2017 by Anil Jason, Barrick Rothchild, David Silin, and Rohan Gupta and has its headquarters in Greater Chicago Area, Great Lakes, Midwestern US.
Store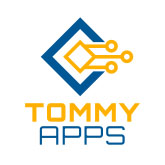 QuillBot is an AI writing assistant that revises text and rewrites entire paragraphs. The company's goal is to simplify the writing process. QuillBot is powered by advanced AI paraphrase technology that automatically reconstructs the user's text using natural language understanding (NLU) to enhance the intelligibility of the intended message. QuillBot claims to have more than 50 million users. It's an AI-powered writing tool with sophisticated editing tools for authors, especially academics and publishers. It combines capabilities like a content summarizer, paraphraser, grammar checker, and plagiarism checker. According to the website and Quillbot review, below are the features of this tool.
Features
The Rephraser: It is a tool that rephrases your statements and suggests synonyms and alternative wording.
The Summarizer: It is a tool that paraphrases and summaries your text. In essence, it aids in the removal of filler material that is not crucial to the meaning you wish to express.
The Grammar Checker: This program looks for grammatical errors in your material.
General Inquiries
There are no inquiries yet.