Scribbr Plagiarism Checker
Scribbr is a popular tool for web content writers as well as scholastic authors to inspect the credibility of the material. When texts are heavily modified, Scribbr's plagiarism detector, powered by Turnitin, detects plagiarism more precisely than other well-known technologies. A privacy-focused, efficient, and user-friendly plagiarism detector that combines cutting-edge technology with user demands is what we want to deliver as the most effective, secure, and friendly plagiarism checking tool that supports originality.
Store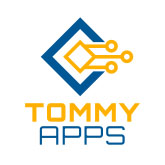 The cloud-based software Scribbr plagiarism checker helps students submit original writing by checking their work against 69 million articles and 70 billion web pages. The plagiarism detector makes use of the most cutting-edge technology, which emphasizes only the portions that seem to be copied while ignoring the common phrases and terms. Users can check for similarities between their content and the private or unpublished ones contained within their database by using the "own source checking module" provided by the software.
Features
The Scribbr Plagiarism Checker is available in 20 languages, including several others in addition to English, Spanish, German, French, and Italian.
Documents in the DOC, DOCX, or PDF formats can be submitted.
Uploads are not saved to a content database to protect privacy. The tool also offers writing capabilities following a check.
General Inquiries
There are no inquiries yet.