Spam protection, AntiSpam, FireWall by CleanTalk
Because it neglects to properly sanitize user-supplied input, the WordPress Plugin Spam prevention, AntiSpam, FireWall by CleanTalk are susceptible to a cross-site scripting vulnerability. An attacker might take advantage of this flaw to run any script they wanted in the context of the compromised website in the browser of a careless user. As a result, the attacker may be able to launch additional attacks and steal cookie-based authentication credentials. Version 5.136.3 of the WordPress Plugin Spam prevention, AntiSpam, FireWall by CleanTalk is susceptible; earlier versions might also be impacted.

Store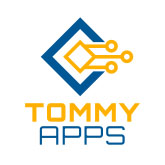 This plugin enables website owners to protect their WordPress sites from various spam threats. Not to mention that numerous spammers and hackers on the internet are seeking methods to use your WordPress website to their advantage. The majority of websites frequently receive spam comments in their blogs.
To build backlinks, this spam is dispersed over numerous blogs and publications. Undoubtedly, Google no longer counts links in comments as backlinks, but many spammers and hackers continue to do it to gain access to link crawlers. One of the most-rated plugins in the WordPress index is CleanTalk Spam Protection, as evidenced by the nearly 2,200 five-star reviews it has received to date. Both novice and expert users can utilize this straightforward yet effective plugin.
Features
Install firewalls on your website for added security.
Able to work with all mobile devices.
Checks to see if an email is genuine.
Expressly prohibits temporary and throwaway emails.
General Data Protection Regulation (GDPR) compliant (EU).
General Inquiries
There are no inquiries yet.