You can quickly create and maintain stunning tables with TablePress. Using a straightforward Shortcode, you can insert the tables into posts, pages, or text widgets. There is no need for coding because table data may be changed using a spreadsheet-like interface. Any kind of data, including formulas that will be assessed, can be found in tables. For site visitors, a second JavaScript library adds capabilities like sorting, pagination, filtering, and more. It is developed by Tobias Bäthge. 

Store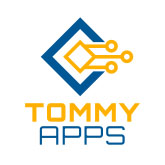 A plugin for the WordPress publishing system is called TablePress. You may do this without knowing any code and manage tables on your website. You can quickly edit table data thanks to a friendly interface. Any type of data, including numbers, text, images, links, and even mathematical formulas, can be included in your tables. Additionally, visitors to your site can have access to capabilities such as live sorting, pagination, searching, and more. Excel, CSV, HTML, and JSON files can all import and export tables.
Features
WordPress TablePress enables you to create tables in WordPress from scratch using a table editor and import data from a variety of sources, including Excel, CSV, HTML, and JSON files.
If you created your tables using the TablePress interface, you can easily export them in a CSV, HTML, or JSON file.
A simple drag-and-drop user interface.
The ability to use a shortcode to incorporate tables into your articles, pages, or text widgets.
Simple table data editing, similar to Excel.
Excel, CSV, JSON, and HTML-formatted tables can be imported and exported.
Google Sheets synchronisation.
Table cells that permit formulas and mathematical functions.
General Inquiries
There are no inquiries yet.