Users can communicate with others remotely using TalkRoom.io, a free online conferencing platform, without having to download any software. It was created using the WebRTC protocol and can be applied to a variety of industrial solutions, including IT in healthcare, education, and transportation. It was launched in 2020 and has its headquarters in Greater London, United Kingdom.
Store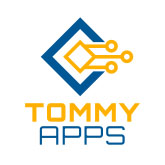 This app lets you create your personalized video chat room and share this URL with your friends. While conversing with your friends, family, and business contacts, perform a live video call! Simply give the room a name and send the link via email, SMS, or WhatsApp to establish a room. You will be able to communicate with and view another person when they enter a room with the same name or click the join link. The application is kept straightforward, and there is no registration required before using it.
Features
Users can make their video chat rooms and exchange URLs. It offers options for small-scale operations through large corporations.
It enables remote connections between users without the need to download any software.
It was created using the WebRTC protocol. Real-time communication is anticipated to enable frictionless global communication in the future.
Audio conversations, video conferencing, scheduling, meeting calling and joining, muting, recording, screen sharing, follow-up and breakout meetings, slideshow, rich media, and more are some of its features.
General Inquiries
There are no inquiries yet.