The Web Factory Ltd. company created the Under Construction Page Plugin specifically for a website that is under maintenance. This specific plugin guarantees to deliver a user-friendly SEO plugin that is striking, responsive and includes sophisticated maintenance templates. Given that they are giving away the plugin for free, it is listed in the category of free plugins. It is founded by Duan Carnaby and the company has its headquarters in Carmel, Indiana, United States.

Store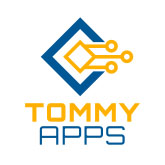 It can generate a free "under construction" page for your website since it is freely available. You have access to a wide variety of designs (also known as templates). This plugin is quick and simple to set up, making it ideal for sites that are under repair or that are about to launch. It gives a specific user access to a typical site and is regarded as the ideal SEO plugin for turning on development mode.
It can be useful even before your site goes live because it gathers followers before the site goes live. Because it can easily and rapidly create a maintenance page for any WordPress-based site utilizing the WordPress plugin, it is also a potent maintenance page builder.
Features
You can easily track the number of visitors that are visiting your site using this plugin when your site is under maintenance.
With just one click, you can add a schedule using the plugin's capability for schedule deactivation.
You can give access to preferred users using this plugin to access your site even under maintenance mode.
General Inquiries
There are no inquiries yet.