You can quickly add a customized weather forecast to WordPress with the Weather Atlas Widget plugin. It has a range of styles that enable it to blend in with virtually any website's design.
The WordPress weather widget is the most significant addition, and you can add it to any sidebar or footer location on your website. It can be included via a shortcode to a post or page.
You only need to change a few parameters to be ready to start. It is founded in 2013 and has its headquarters in the US. The Awesome Weather widget has a simple design that makes it easy to incorporate into any style of website or blog.
Store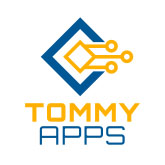 The Weather Atlas Widget is a stunning, incredibly flexible widget that you can alter in terms of appearance and shape to precisely suit your website. Additionally responsive, it will change how your website appears on any device.
The widget looks lovely on any website thanks to its crisp design and vibrant colors, which you may change and customize. It is also crucial to note that this is a smart widget, which means that its borders and background change in response to the temperature, and the font size changes automatically depending on where the widget is placed on the page.
It displays all pertinent weather information for the area, including the hourly forecast, temperature, UV index, wind, humidity, pressure, and the times of sunrise and sunset.
Features
Provides customers with the option to pick their favorite weather location wherever they are in the world.
Choose between different languages.
Several widget choices.
Gives a thorough prognosis.
Responsive web design is compatible with mobile devices
General Inquiries
There are no inquiries yet.