Weglot is a provider of no-code localization solutions that translates websites and aids in their expansion into new markets. Websites can quickly integrate Weglot API using a plugin or script. It recognizes and translates the text on the website automatically. Weglot was launched in 2016 and has its headquarters in Paris, France.
Store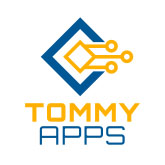 Weglot is a useful website localization tool that translates and presents the content of your website in other languages. It connects quickly and is compatible with all CMSs (including Shopify, WordPress, Webflow, and custom-built sites). Weglot, which was designed for speed and accuracy, blends post-editing, professional translation, and machine translation to give its consumers their preferred translation quality without the expensive expense. Administrators can select from a number of languages and control workflows for various translation projects using Weglot's dashboard.
Features
Increase your global sales and attract new clients by translating your website into other languages.
Combine machine translation with human translation for high-quality content.
Invite team members to work together or purchase certified translations.
Weglot recognizes all of your website content automatically for simple translation and is fully compatible with all themes and apps.
Weglot makes it possible to communicate with a wide range of third-party applications, such as Shopify, WordPress etc.
General Inquiries
There are no inquiries yet.