Wordtune was developed by AI21 Labs, a company founded in 2018 by AI luminaries. Their objective is to completely transform how we read and write. They create sophisticated language models and AI tools that can comprehend the context and semantics of written material. Wordtune stands out as the first AI-based writing companion thanks to these models, which go well beyond simple grammar and spelling corrections to assist you in expressing your own ideas in words.
Store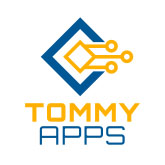 Wordtune is an AI editor that can assist you in rewriting your content to improve the clarity of your communication. It's an easy-to-use application that can be used to swiftly rewrite your content and make it more clear. A grammar checker, spelling checker, and article rewriter are all included. Additionally, there is a package for everyone thanks to the variety of pricing options.
Wordtune helps you communicate more effectively whether you're using it to write private emails, prepare documents for clients, or communicate with coworkers on instant messenger.
Wordtune goes well beyond the grammar and writing assistance you're currently familiar with, bringing you entirely new capabilities.
Features
Rewrite – Whether it's the complete sentence, a phrase, or just a single word, you can rewrite a complete sentence in your own way using Wordtune.
Tone and Length – The tone and length of your rewrite ideas are up to you, depending on your goal. Want to make your message a little more informal? more succinct? No issue! Wordtune enables you to convey your ideas using the language you find most appealing.
Use it anywhere you want – Wordtune is a cross-platform add-on that operates wherever you write. Gmail, Google Docs, Outlook, Facebook, Whatsapp on the web, and more are on the list. You will enjoy writing, save time, and concentrate on your thoughts by using Wordtune.
Simplifying – Simplify your sentences to convey as much information as you can in the clearest way.
Expanding – Useful when you want to convey a concept in the most thorough and extensive manner possible without making it seem superfluous and fluff.
General Inquiries
There are no inquiries yet.