The effective payment plugin WP Simple Pay enables you to take one-time and recurring Stripe payments on your WordPress website. And you can do all of that without having to set up a shopping cart or a WooCommerce business. You can easily connect your website to the Stripe payment service with WP Simple Pay without hiring a developer. It has an intuitive user interface, enabling anyone to start selling goods directly from their website. Not a single line of code needs to be altered. The plugin has a free version that is accessible to everyone. Users must upgrade to premium versions to access advanced features like pricing tables, design controls, and other things.

Store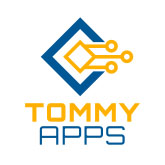 The finest Stripe payment plugin for WordPress, WP Simple Pay, enables you to swiftly take credit card payments on your WordPress website. A separate Stripe payment plugin called WP Simple Pay links WordPress and Stripe. You don't even have to use an e-commerce platform like WooCommerce or have a difficult store setup. You can get started in just a few simple steps. Simply create a payment form to begin using Stripe on your WordPress website to accept credit cards and other payment methods. The WP Simple Pay free edition has no usage limitations, however, upgrading to the full version will give you access to a tonne of new features. You can use WP Simple Pay to accept Stripe Payments whether you own a tiny blog, sizable membership website, or popular online store.
Features
With embeddable payment form buttons, accept credit card payments.
Integration with hosted payment forms from Stripe.
Personalization options for Stripe Checkout payment forms.
In Stripe, gather billing and shipping addresses.
Stripe offers assistance in more than 30 languages, 45 countries, and 135 currencies.
General Inquiries
There are no inquiries yet.