Morten Primdahl, Alexander Aghassipour, and Mikkel Svane, three friends, created Zendesk in Copenhagen, Denmark in 2007. American corporation Zendesk has its main office in San Francisco, California. It offers software-as-a-service items for customer communications, sales, and customer support. With Zendesk, the best customer experiences are created. All businesses can benefit from the strength, adaptability, and scalability of our customer service and engagement offerings.
Store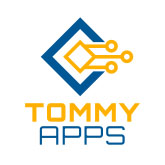 The industry's best customer support solution is provided by Zendesk. At any scale, it raises agent productivity by 32% and customer satisfaction by 26% on average. One dynamic interface houses all of your client contacts and includes features like web widgets, pre-written ticket responses, and complete customer history. Get going quickly and anticipate seeing results even sooner. Within the Zendesk support platform, a fully integrated call center is available. Calls can be handled by agents in the same area as other channels. They can quickly address the most complicated and pressing issues thanks to our cloud-based support technology, which gives them complete insight into client history.
Features
For increased productivity and efficiency, your team can examine real-time data on the actions and activities taking place in the system, such as who is now examining a ticket.
When a problem occurs, your agents communicate via private comments to expedite the resolution.
Common actions like dismissing dormant ticket alerts and informing management of a new issue are automated to save up time for your employees.
Agents design and distribute customized, standard responses to provide rapid answers to frequently asked questions from clients.
General Inquiries
There are no inquiries yet.