Open-source software File Manager was developed with MNDP Singh being the major contributor. He's based out of Toronto, Canada and Chandigarh, India and he has been a member since 2016. Apart from being an avid plugin developer, he's also a translation contributor. Apart from File Manager, MNDP Singh has also developed other plugins including Live Chat, Advanced Search, Sticky Header and others.
Store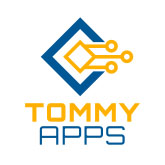 File Manager enables the editing, downloading, uploading, zipping, deleting, and pasting of files and folders directly from the WordPress backend. It's the most powerful, flexible, and easy WordPress file management solution ever designed and it allows managing and moving of files from location to location without having to bother with FTP.
Features
Free Version
Various operations with files and folders can be performed on a remote server
Files can be moved/copied by the admin. using the drag and drop feature
Files of any size can be uploaded by admin/user
Pro Edition
What files can be uploaded or downloaded can be controlled
Admin can grant access to the same and different folders to users with different roles and different users as well
What file size can be uploaded can be controlled by the admin/user
General Inquiries
There are no inquiries yet.