With the help of the free form-builder plugin Forminator, you can quickly create complex forms for websites powered by WordPress. With Forminator, you can create standard forms, tests, polls, and more. With Forminator's drag-and-drop visual builder, adding forms to your WordPress website is simple to set up. With Forminator, you can gather data, add interactivity to your content, and increase conversions.

Store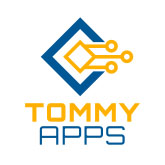 Forminator is a user-friendly, simple tool that works great with any kind of WordPress website. This device is fantastic for gathering important data. Additionally, maintain website visitors' interest. Additionally, you may keep luring new users to your website. As a result, Forminator will assist you in creating an engaging website.  Additionally, the Forminator is more than just a plugin for form generation. You can build calculations, polls, surveys, quizzes, and more with the aid of Forminator. This plugin will undoubtedly become your go-to tool for internet marketing.
Features
There are a lot of drag-and-drop form blocks in the plugin. The plugin is easy to use because of the Drag & Drop feature. Furthermore, this option makes it simple to combine the form fields.
Create payment forms. Use your preferred mode of payment (Stripe or PayPal).
Your website will appear more professional thanks to the "Calculations" section. This device is fantastic at generating leads. 
Hear your customers' true voices. Polls undoubtedly increase the website's appeal. Live statistics will also be generated automatically. Pie charts and graphs can be used to show the Live metrics.
The Forminator is great for email marketing. The Forminator quizzes have the potential to be an ideal email marketing tool.
General Inquiries
There are no inquiries yet.