WordPress.com was launched by Automattic Inc. in November 2005 as an invitation-only service. Over the past one and a half decade, it has grown on to become the most popular blogging platform in the world.
You will get:
Easy set up
No coding knowledge needed
Built using a robust CMS
Absolutely Free
WordPress.com is an online platform for blogging and other tasks and it's owned as well as operated by Automattic, Inc. A modified version of WordPress.org (an open source content management system) powers it. This website offers free blog hosting for users and it's financed through paid upgrades, advertising , and "VIP" services.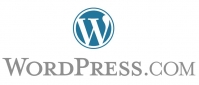 Products: WordPress.com blogging platform and website builder Overall: WordPress.com really doesn't have much of a competition when it comes to choosing a free blogging platform. It's super easy to start one's blog without worrying much about domain, hosting, designing and development. Just a few clicks and you're all set to publish your blog!
PROS
Easy set up
No coding knowledge needed
Built using a robust CMS
Absolutely Free
CONS
Ads can be annoying
Spoilt for choice when it comes to installing a theme
All blogs published under WordPress.com
5 reviews for
WordPress.com
General Inquiries
There are no inquiries yet.