Bloggers and small websites can obtain insights and real-time data about their website visitors by using Clicky Web Analytics. A cloud-based web analytics tool called Clicky assists companies in tracking, analyzing, and reporting website traffic in real time. Data export, warnings, path analysis, heatmaps, campaign tracking, engagement reporting, and multiple user accounts are among the features. It is founded by Noah Merritt in 2006 and has its headquarters in Portland, Oregon, United States.
Store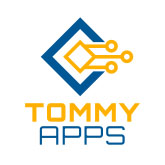 A digital analytics software called Clicky Analytics makes it easier to track, examine, and respond in real time to web traffic. It promotes customer relationships and aids in consumer acquisition. Clicky aids in data mining so that future business choices can be based on the study. The option to measure visitors, time spent on each page, bounce rate, nationality, and many other things is available on the dashboard.
Features
Analytics is made simple by Clicky, which provides the information needed promptly along with thorough reports and tracks individual visitors.
The user can check on-site analytics, uptime monitoring, and heatmaps by page, visitor, or segment, among other things.
Users can observe a variety of activities taken by the audience using Clicky's dashboard, including page views, outbound links clicked, downloads, and more.
Members of the team can keep track of the website's uptime from various places and get notifications when it goes down.
General Inquiries
There are no inquiries yet.