Kraken.io is an image optimization and compression SaaS pltatform that helps website owners get access to much lighter yet high-quality images. The company was founded in the year 2013 and is headquartered in Berlin, Germany.
You will get:
Compression of a variety image formats
No Loss in quality
Flexible pricing
Free Account with 100 MB of testing quota
Kraken.io is a WordPress plugin to facilitate compression and image optimization along with several other manipulation features like resizing. The primary aim of this plugin is to compress images and cut down their byte size to a larger extent, while maintaining the visual information and quality.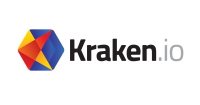 Products: Kraken.io WordPress plugin Overall: The plugin is a premium tool for WordPress site owners that can help you resize and optimize existing as well as new images quickly and effectively. You can use both the intelligent lossy and lossless optimization tool. We could compress images of almost every format including GIF, PNG, and JPEG. It was possible to generate really high quality but lighter images that never slowed down our website.
PROS
Compression of a variety image formats
No Loss in quality
Flexible pricing
Free Account with 100 MB of testing quota
CONS
Limit of 32 MB on image sizes
Micro plan allows only 500 MB as quota limit
General Inquiries
There are no inquiries yet.