Paypro Global Review
Tibor Madjar and Meir Amzallag co-founded PayPro Global that offers premium quality e-commerce solutions to companies that want to sell their digital services and products efficiently all over the world. The company has one of the most dedicated team of developers and marketers to help companies make the most of online marketing. An exception reseller model for vendors has helped many companies witness unparalleled growth.
You will get:
Store Management
Orders and customer management
In-depth reporting tools
Multilingual ecommerce interface
Easy payment management
PayPro Global offers a suite of incredibly high-performing ecommerce solutions for vendors as well as software developers to simplify the reselling and distribution of a variety of digital products and services. With PayPro Global, vendors and developers will be able to market their products and services to customers spread across multiple continents, take payments, and experience better conversion rates.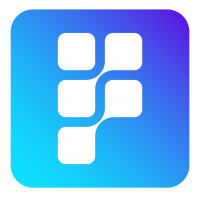 Products: Global Ecommerce solution, Online payments processing, Recurring payment, PayPro Lab, and Lead Management System. / Overall: PayPro Global's ecommerce suite is one of the finest in the market as it offers an amazing reseller model for vendors. If you're looking iron out all the ugly creases in your ecommerce business and focus on core business issues then nothing is better than a full ecommerce suite offered by PayPro Global.
PROS
Store Management
Orders and customer management
In-depth reporting tools
Multilingual ecommerce interface
Easy payment management
CONS
One-solution-fits all isn't applicable to all ecommerce businesses
4 reviews for
PayPro Global
General Inquiries
There are no inquiries yet.