The reCaptcha plugin is a powerful security tool that shields your WordPress website forms from spam submissions while facilitating easy access for actual users. It can be used for sign-in, enrollment, password recovery, comments, widely used contact forms, and other things. Versions 3, 2, and Invisible of reCAPTCHA are provided. Before submitting the form, users must verify that they are human beings and not machines. People find it simple, but bots find it challenging.

Store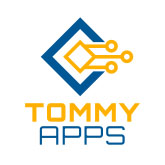 Because it neglects to properly sanitise user-supplied input, the WordPress Plugin Google Captcha (reCAPTCHA) from BestWebSoft is susceptible to a cross-site scripting vulnerability. An attacker might take advantage of this flaw to run any script they wanted in the context of the compromised website in the browser of a careless user. As a result, the attacker may be able to launch additional attacks and steal cookie-based authentication credentials. Version 1.05 of the BestWebSoft Google Captcha (reCAPTCHA) WordPress Plugin is susceptible; earlier versions can potentially be impacted.
Features
The relatively simple options menu makes for a quick and easy plugin installation.
The three reCAPTCHA options offered by Google are V2, V3, and invisible. To receive API keys, however, you must first register your domain name with the Google reCAPTCHA service.
The plugin can be activated in a variety of locations, such on a login, registration, password reset, or comment form.
The capability of integrating the captcha with the WordPress form-building Contact Form 7 plugin (available only in the Premium version of the plugin).
The capability of turning off captchas for specific user roles.
Using a shortcode, you can place a captcha wherever you like in your content.
General Inquiries
There are no inquiries yet.