Soliloquy is a WordPress slider plugin launched in 2012 by Thomas Griffin. It helps website owners create amazing responsive sliders quickly. This product is created by the same team that created Envira Gallery, which is still considered as one of the best gallery plugins in the market. With over a million downloads, Soliloquy is definitely preferred by individuals, small businesses, and big companies that want to showcase photos. Nathan Singh, an entrepreneur from Houston, Texas, presently owns Soliloquy.
You will get:
Powerful and easy
Clutter-free plugin
Amazing performance
Soliloquy WP plugin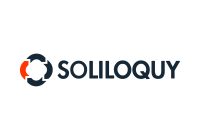 Products: Soliloquy WP plugin helps website owners create sliders to display posts, products, and pages on the website. The advanced content control features makes it easier for users to decide which content to display and how to display. Overall: Even though we had to pay $99 to unlock all the features offered by this incredibly awesome slider plugin, but it definitely gave us better control over the displayed content. Creating sliders to display posts, products, and pages on our website, while completely controlling the content, was easier with Soliloquy. This WP plugin is highly recommended if you want to create some eye-catching sliders for your website.
PROS
Powerful and easy
Clutter-free plugin
Amazing performance
CONS
Expensive compared to similar plugins
Customer support can be better
General Inquiries
There are no inquiries yet.