Launched by Florin Muresan in 2012, Squirrly SEO is a great SEO tool for WordPress. This tool is used by top SEO specialists and content marketing experts. Squirrly SEO offers tailored strategies to place each page in the top 10 of Google. The first ever machine-learning SEO consultant, who has analyzed more than 600,000 websites over 10 years, will give you Expert Level advice. The company has its headquarters in London, England.
Store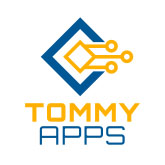 A WordPress SEO plugin called Squirrly SEO helps companies with operations including rank monitoring, keyword research, and website analytics. It enables businesses to monitor website traffic and evaluate web pages according to several criteria, including indexability, online content, website traffic, photos, and more. The tool enables marketing teams to look up long-tail keywords or phrases to raise the ranking of web pages based on the geographic areas of their target viewers.
Features
Competitor analysis, content management, marketing analytics, an activity dashboard, and other features are included in Squirrly SEO.
You can also use it to do SEO audits, develop marketing plans, and spot duplicate meta descriptions.
You can keep an eye on website performance with Squirrly SEO.
Learn more via SEO progress reports, and view the best-performing pages thanks to analytics and traffic data.
General Inquiries
There are no inquiries yet.