Product is rated as #9 in category SEO
Founded in 2012, Squirrly has developed a wide range of content marketing and SEO tools for websites developed on various platforms. Marketing software products from the stable of Squirrly are developed by a team of expert developer and designers.
Description
Leading Content Marketing and SEO Experts use Squirrly Tools different platforms. Squirrly offers some amazing range of tools that not only helps to perform content marketing and SEO tasks easily but also offers timely advice through various intuitive reports.  Users are able to receive great advice from the SEO bot that continuously analyzes thousands of websites over the past 8 years. Squirrly promises to create SEO Superstars out of ordinary online marketing professionals.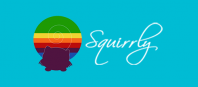 Products: Squirrly SEO and content marketing tools / Overall: Starting out with Squirrly might be a bit overwhelming as there're numerous options to choose from. Users can test out keywords and various SEO strategies with Squirrly and irrespective of the platform they deliver high-quality performance. The company offers amazing support and you can try and use tools after thorough consultation with the customer support agents.
PROS
Integration with multiple platforms
Expert Level SEO advice
Affordable solutions
Great Customer Support
CONS
Random highlighting of keywords
There're some glitches that can be easily overcome by the development team
Inquiries
General Inquiries
There are no inquiries yet.