Founded in 2000 by Bruce Livingstone, iStock is an online micro stock photography provider with its headquarters in Calgary, Alberta, Canada.iStock was acquired by Getty Images, a visual media company founded by Mark Getty with it'sheadquarter in Seattle, Washington US.
Description
iStock and Getty images offers stock images, video, music and editorial photography for consumers and businesses across the world. The company boasts of over 200 million assets and primarily targets three markets – corporate, the media and creative professionals.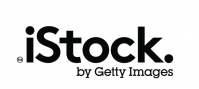 Products:Stock images, video, music, and editorial photography Overall:Premium digital content such as music, video, still imagery, and even multimedia products available through iStockPhoto. You'll simply love the quality and quantity of images available that can be used for your blog or website. WordPress plugin for iStock and Getty Images is available, so you can easily access the huge database of images with just a few clicks.
PROS
Amazing collection of premium content
Easy to search for images that can be used for business as well as personal websites
Free images also available
CONS
Not all the images available on iStock is of good quality
No fixed pricing plan
Inquiries
General Inquiries
There are no inquiries yet.