The open source software Loginizer has been developed by Loginizer, Pagelayer, and Softaculous. Loginizer is a member since 2016 and is a leading plugin developer. Pagelayer, a plugin developer and a theme developer is a member since 2019. Softaculous has been a member since 2010 and is a leading plugin developer.
Store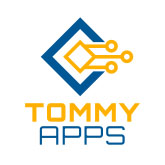 Loginizer helps stop bruteforce attacks by blocking logins from an IP that has reached the maximum number of retries allowed. Loginizer also helps blacklist or whitelist IPs for login. Loginizer is currently being used by more than a million WordPress websites. Loginizer greatly boosts site security taking it to the next level.
Loginizer Pro Features and HighlightsL
With MD5 Checksum of Core WordPress Files, it's possible for the admin to check and ignore files.
Two-factor Authentication via Email sends an  email with a temporary 6 digit code to the email address of the person trying to login adding an extra layer of security.
Logging in without passwords is possible as during the login, an email address is asked for and an email carrying a temporary link to login is sent to that email address.
With the Login challenge question, a user shall have to provide the correct answer to a security question to complete the login process.
The admin username can be changed to something more difficult to boost site security.
General Inquiries
There are no inquiries yet.