The maintenance plugin enables the WordPress site administrator to set a temporary page with authorization, activate "503 Service temporarily unavailable," and close the website for maintenance. Each device's aesthetic can be easily customized. Add text, your logo, a backdrop image, and the color of your choice. To create maintenance, coming soon, and landing pages faster, do you need pre-made themes and more than 3 million free images? Visit the WP Maintenance PRO plugin page.

Store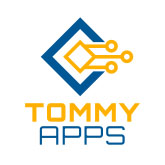 When your website is in the "under construction" phase, you can set up a simple Maintenance Mode page with the  Maintenance plugin. Installing the Maintenance Mode plugin will allow you to rapidly create a nice page to inform users of the ongoing maintenance on your website while also providing them with news and information about it. You can easily add a maintenance page to your blog that notifies readers when it is offline for maintenance or a coming soon page for a new website with a Maintenance plugin. The front end of the blog as well as full access is only available to users with admin rights. You can rapidly create an alert page during maintenance to inform your visitors that the website is being maintained. Either enter the Google Analytics tracking code or specify the HTTP 503 for search engines to set the custom message.
Features
With the help of this plugin, you can select a theme created by their designers and change it with only a few clicks. If you wish to further customize your page, you can start "from scratch" and set up your theme.
For the maintenance page, you can also utilize free images and components. To further improve the appearance of your maintenance page, they provide more than 3.5 million quality images. 
You can design your maintenance page quickly using the drag-and-drop tool.
You can add your logo and alter any fonts, colors, and images on your site to make sure that everyone who views it recognizes it as being yours. 
Customize the title, headline, and any other text you want to appear by writing whatever you wish.
General Inquiries
There are no inquiries yet.