WPBuffs is a maintenance service for WordPress websites owned and operated by some of the best WP experts in the world. This is a US based company offering services to customer spread across the world.
Description
WPBuffs is a WordPress website maintenance service that takes care of all maintenance issues at short notice. Every customer is provided with weekly report mentioning the updates, site sessions, YSlow scores, uptime, and Page views.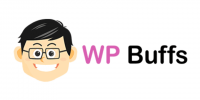 Product: WPBuffs website maintenance service Overall: It's an extremely helpful service for WP website who is juggling with multiple tasks. Maintenance of WordPress sites is equally important as developing it because fine tuning of the site is needed for optimal performance. A reliable and trustworthy maintenance partner like WPBuffs makes things easy for website owners.
PROS
One click contact with customer support
All types of WordPress maintenance done
Quick resolution
CONS
Expensive plans
No plugin available
Inquiries
General Inquiries
There are no inquiries yet.