Your current menu will be automatically transformed into a mega menu by Max Mega Menu. After that, you can customize your menu using the theme editor, add any WordPress widget to it, and alter how it behaves using built-in options. With just a few clicks, you can take control of your current menu and transform it into a user-friendly, accessible, and touch-ready menu using Max Mega Menu, a complete menu management plugin.

Store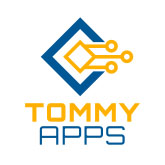 With over 400,000 active installations, Max Mega Menu is one of the most well-liked mega menu plugins. The fact that this plugin is available in a free version with the essential functions contributes to its popularity. The fundamental version enables the addition of a mega menu or a flyout to the website and connects with the default WordPress builder. More menu types, a search box, unique icons, a WooCommerce connection, and other premium features are all available with Max Mega Menu Pro. This plugin can be used to create giant menus from scratch or to transform existing linear menus into expanding menus with subcategories. 
Features
A simple drag-and-drop builder and user-friendly interface are both provided by Max Mega Menu to help you create your menus. 
You can add positioning, transitions, and styling using the interface.
Max Mega Menu provides several menu locations with various options for each location if you require many mega menus.
Max Mega Menu is a simple solution that transforms your current menus into mega menus automatically. You can then customize and add widgets to these mega menus using built-in configuration options.
Personalized item style for each menu item.
To display your products, WooCommerce and Easy Digital Downloads are available.
Vertical and accordion menus.
General Inquiries
There are no inquiries yet.