With the help of the plugin Weather Station, you can show meteorological data from nearby weather stations on your WordPress website. This straightforward widget is cost-free and useful. If you're searching for a simple yet effective tool to display the weather on your WordPress site, this is a great option. You can select from a variety of weather apps in Weather Station to gather data.
Store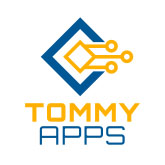 Using the WordPress plugin, meteorological data can be gathered from shared or personal weather stations and presented in a variety of attractive ways.
This adaptable, lightweight, and incredibly customizable WordPress weather plugin automatically downloads the most recent weather information and displays it on your website.
To check current temperatures, air pressure, humidity levels, and other information for any area in the world, simply enter the name, postal code, or coordinates of that site. Additionally, you can change the backdrop images or background colors for the weather and display the hourly or daily forecast.
Features
Simple setup: add shortcodes wherever you want the weather to appear after installing the plugin.
Supports a wide range of commercial and free weather services.
Interfaces with a wide range of weather station brands and models.
Current weather, indoor comfort, pollution, fire weather, solar monitoring, storm tracking, and other information can all be displayed.
Trend and alarm settings.
Having the ability to gather and show weather information from both public and private stations
Free of ads and open source.
Sources of weather that are geolocated and extremely local with an infinite number of stations.
Friendly HTML5-compatible, retina-ready user interface (UI).
General Inquiries
There are no inquiries yet.